Whether it is flowing gowns or cute mini dresses, Olivia Wilde wears anything well, like this cream and black printed Sue Stemp Spring 2009 dress, with a black sash.
She completes her look with Jimmy Choo Glenys Elaphe snakeskin sandals.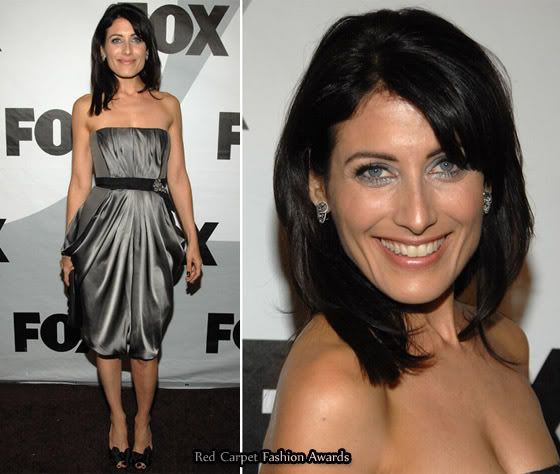 I love this silver strapless J. Mendel Pre -Fall 2009 dress on Lisa Edelstein. I have not been a fan of what she has worn for a while, so this is a welcome return to her best.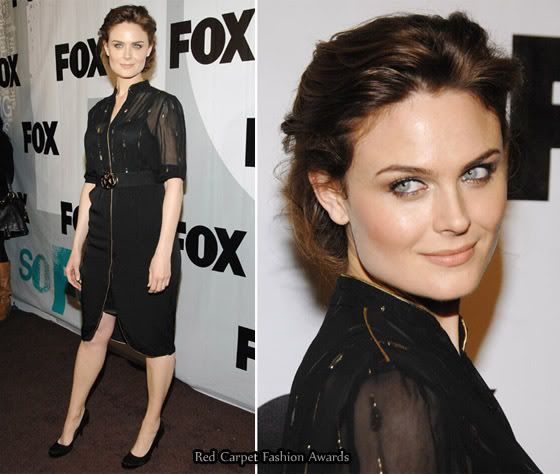 Emily Deschanel's all black ensemble is made interesting with its touches of gold embellishments, trims and accents.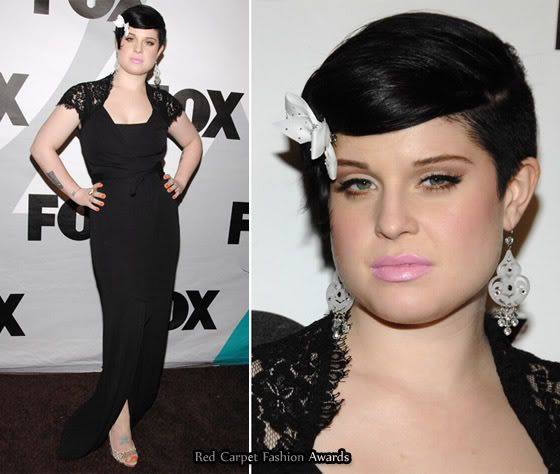 I wish Kelly Osbourne would smile more. I know it is all part of her image to be a moody, but a smile would have made me love her look a whole lot more.