Does anyone know what Whitney Port's official job title is at

Diane von Furstenberg

? Because I am starting to believe that she is there to show off Diane's stunning designs on the red carpet. I want that job please.

The Hills/The City star wore a gorgeous eggplant maxi dress from Diane von Furstenberg's Spring 2009 collection, which had pleats and a layered skirt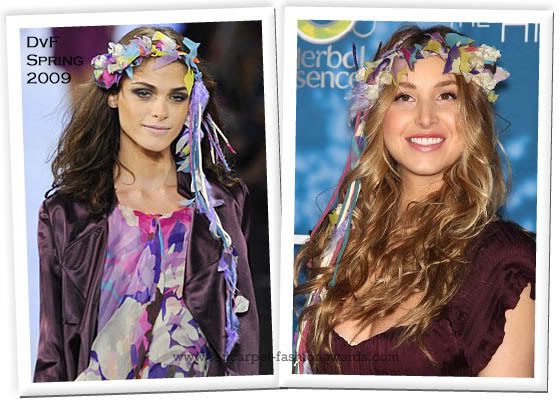 Whitney's flower child look was complete with a cute hair accessory of silk flowers and feathers, as many of the models wore in Diane's Spring 2009 show.

Best look of the night, so therefore Best Dressed Of The Week.

Just when I thought I was going to end the year with a compliment for Lauren Conrad, she gets it nearly right. This 3.1 Phillip Lim multicolored sequin dress needs a belt, the runway version proves that.

I will give her some credit for her hairstyle, as it's different for a nice change.

She completes her look with gold heels.

Audrina Patridge is wearing a gorgeous wine coloured strapless

Alexander McQueen Fall 2007

gown, which has been worn by Jessica Alba and Mary J Blige in green.

The colour is absolutely divine on her. Whitney just pipped her to the post for best look of the night.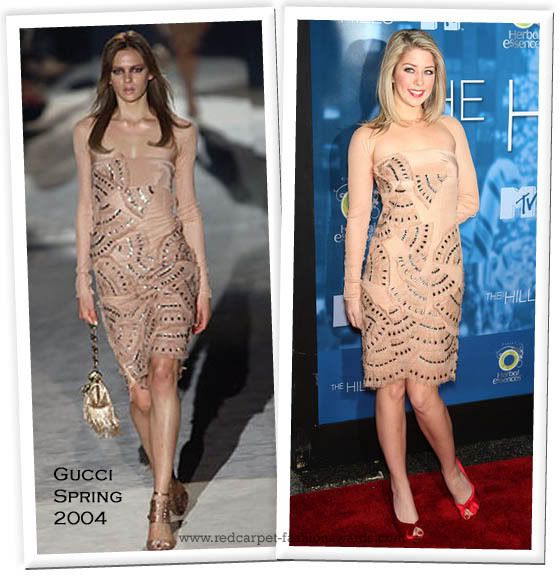 Holly Montag has a lot to learn. The anchorwoman hair has got to go.

The Gucci Spring 2004 dress, itself is OK until you get to the sleeves, which I question why they are even there, because they ruin this dress on her, yet it works on the runway.

Nice ruby shoes though.

Do not adjust your screens, surprisingly this is the same dress.

I despise this woman, so I am glad I don't have to say anything nice about her looking hideous in this Alexander Wang Resort 2009 dress.

Stephanie Pratt in an attempt to out do the others, tried too hard and is the worst out of the bunch.

The colour is so wrong for her, the hemline is all kinds of confusing and keyhole detail makes this dress look even more tacky.

If I was Mr Wang, I would be pi**ed.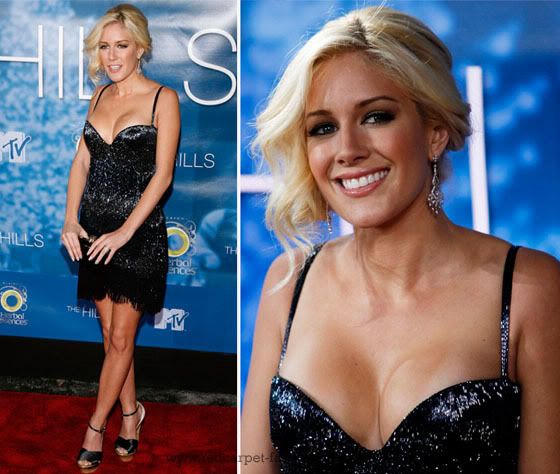 Here is the worst of the rest.

It looks like Heidi Montag got an early Christmas present. Her boobs have definitely gone up another cup size or 3.

Heidi walked the carpet with her now husband, wearing a black shimmering fringed dress.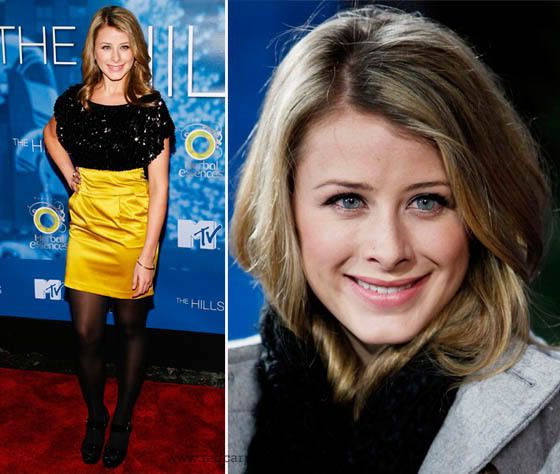 Lauren Bosworth wrapped up warm against the cold weather, but did briefly reveal her ensemble of a sparkly top and satin yellow high-waisted skirt from Forever 21 would you believe.