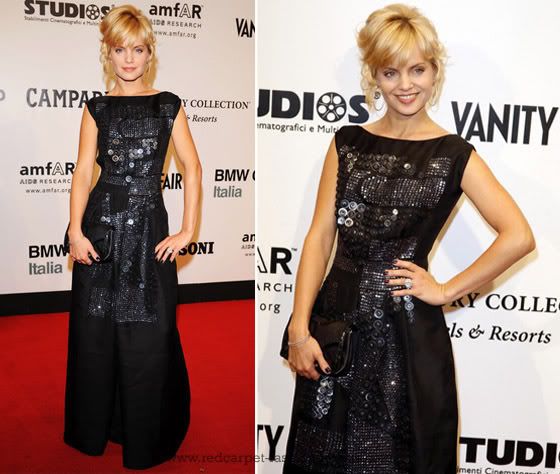 During the Rome Film Festival, amfAR's held their 2nd Annual Cinema Against AIDS event.
Mena Suvari attended wearing a Missoni Spring 2009 very wide legged jumpsuit.
The jumpsuit was adorned with many sequins and studs.
The back of her dress was v-shaped to reveal her amazing back tattoo. I am not a fan of tattoo's, but hers is quite impressive.
Margherita Missoni is of course wearing a dress from the Missoni collection.
Her maroon, peach and taupe column dress with embellishments, was modified from the Fall 2008 collection.
Eva Green returned her Gothic roots wearing this white dress, with a black lace overlay.
The actress recently wore a rich blue dress to the Franklyn London premiere, which was refreshing, but like Dita she looks better wearing darker colours.