Worst Dressed/Worst Make-Up Award
Christina Aguilera arrives in a Roberto Cavalli dress with lace inserts, and Stephen Webster jewels.
This for Christina is toning it down, but looking at her on the red carpet was like watching a multiple car crash.
Hair, crash, make-up, crash, dress, crash, posing, crash.
What a hot mess.
Worst Group Award
Danity Kane try so hard, but fail so miserably…AGAIN.
Stop Trying So Hard Award
Solange Knowles tries to be edgy. But this mish mash of colours just does not work.
Surprisingly Dull Award
Heidi Montag usually provides a talking point, as she either wears something very tight, very tiny or very colourful. On this occasion just blah, nothing but a black sequined oversized long-sleeved dress.
So not Heidi.
I only like her Gucci 'babouska' open toe studded booties here.
Worst Hair Award
Why does Lindsay Lohan insist on this comb-over/back combed style that really does not work for her?
Her dress has exposed zippers in strange places, but I did love that her dress complimented her YSL Tribute sandals.
Worst Pout Award
Miley Cyrus stop it already.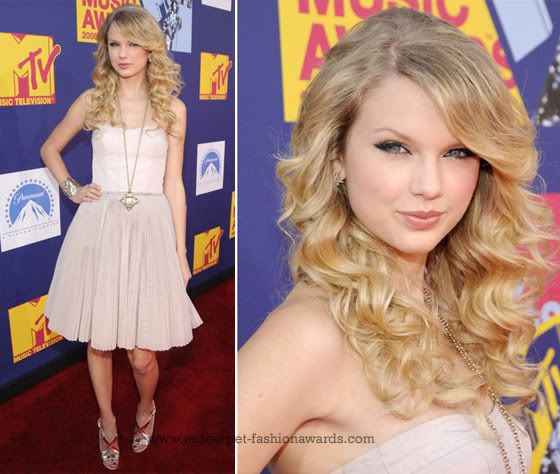 Wash Out Award
I really did not like the colour of this Kaufman Franco dress on Taylor Swift. I would have preferred her to wear a more colour.
Stay Out Of Paris' Closet Award
Come on Nicky Hilton, you are so much better than this and you know it.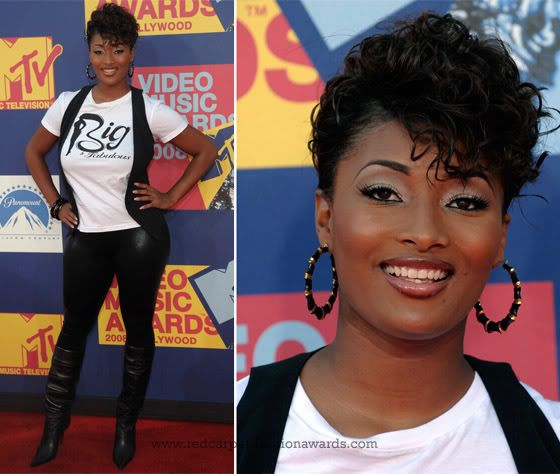 Worst Statement Tee Award
"Big & Fabulous"? So Toccara Jones, why are you losing so much weight?