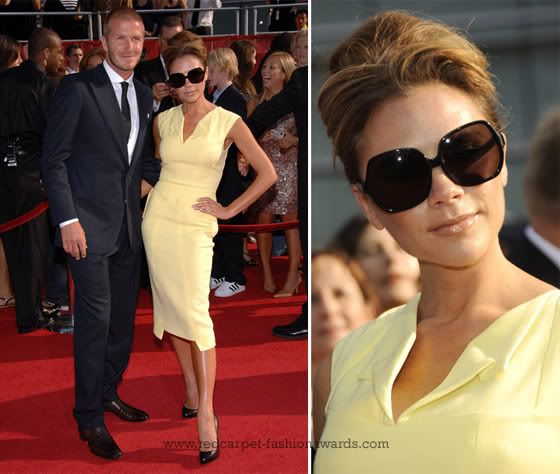 Best Couple/Best Dressed Female Award
I love Victoria Beckham, you know I do, but for her to walk the red carpet with sunglasses on, (one of my red carpet NO NO's) is beyond pretentious, although I do appreciate that she is channeling Audrey Hepburn here.
Luckily for her she has that hot arm candy in her husband David Beckham, and she wore a stunning primrose yellow RM for Roland Mouret Pre-Fall 2008 'Kleber' cocktail dress, with an origami-pleated neckline, and full-length zip at the back, which makes me forgive, but not forget.
What I also admire is her restraint to not have worn shoes to match her dress.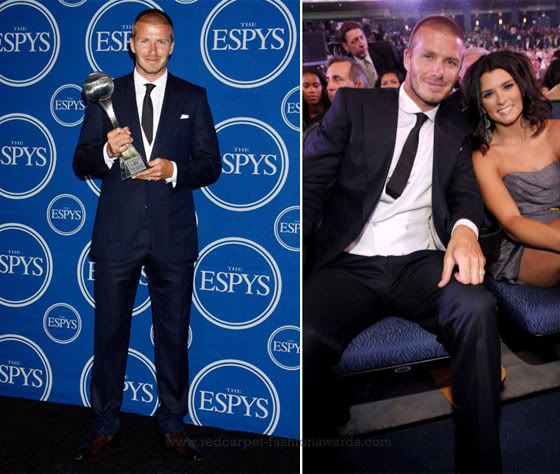 Best Dressed Male Award
Hotness.
In some pictures it looked like David Beckham had tucked his tie into his shirt, but the soccer stud was actually wearing a white waistcoat. Such a smooth look for the handsome Becks wearing a Spencer Hart suit and Tom Ford shoes
David won Best MLS Player on the night, a feat that was not very difficult.
Best White Award
For such a hot sunny day TV personality Terri Seymour chose right with this white Azzedine Alaia mini dress, which she matched with gold YSL tribute pumps.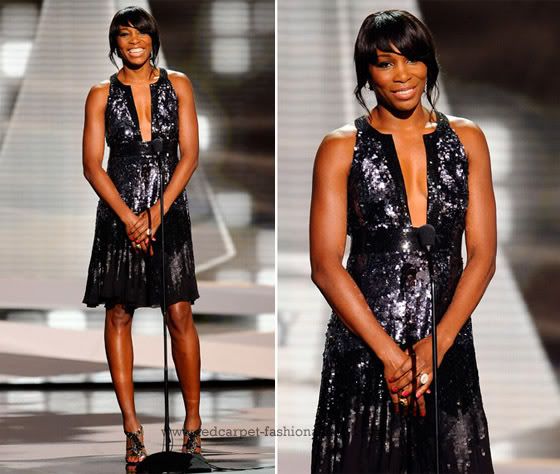 Best Sparkle Awards
I love Venus Williams – who looks a lot like Serena here – in this black and silver sequined plunge-neck Diane von Furstenberg dress with Giuseppe Zanotti strappy heels.
The more championships she wins, the better her style becomes.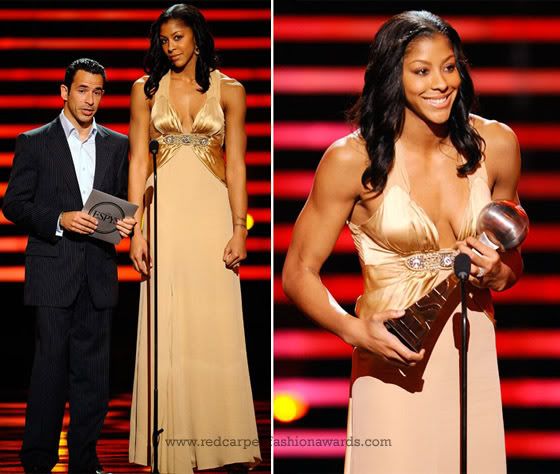 Best Female Over 6ft Award
It is not easy being tall, muscular and dressing elegantly, but WNBA player Candace Parker pulls it off, looking very glamourous in her champagne gown.
The star won Best Female Athlete on the night.
Best Accessories Award
I would never have thought to match yellow with grey, but IRL driver Danica Patrick, makes it work with her Nanette Lepore Spring 2008 strapless mini dress.
Not crazy about her hair though.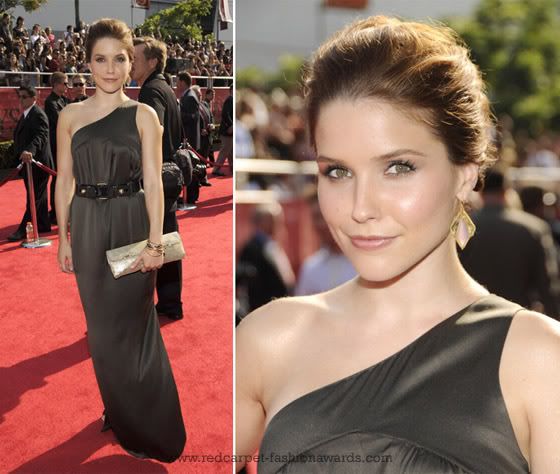 Simple, But Elegant Award
Sophia Bush's dark olive one-shouldered Fendi Fall 2008 gown, is a huge departure from her normal style of thigh high dresses.
I adore her earrings.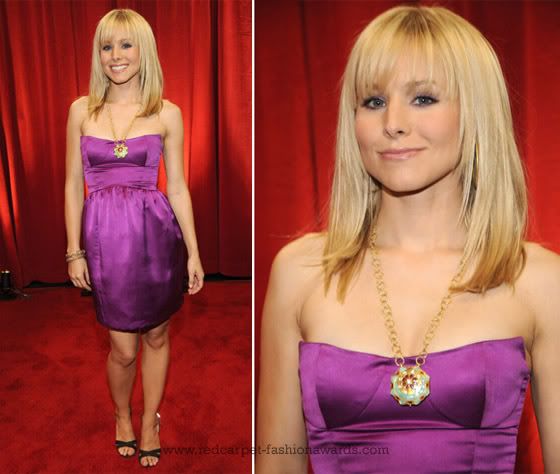 Best Mini Award
Kristen Bell kept is short and very sweet in this strapless purple Jil Stuart Resort 2009 bustier dress, which she accessorized with a long necklace with a huge pendent.
Best At Sticking To What Works Best Award
Model Adriana Lima wore this Alessandro Dell'Acqua dress, which you would very much expect her to wear as it's cute and short.
Best At Not Playing It Safe/Best Legs Award
Kate Walsh could have worn a dress like Sophia Bush and played it safe, but the actress wanted to have fun last night, and it showed.
The Private Practice star wore a short purple and silver sequined Jenny Packham cocktail dress, which showed off her sexy legs.
She completed her look with strappy Calvin Klein heels.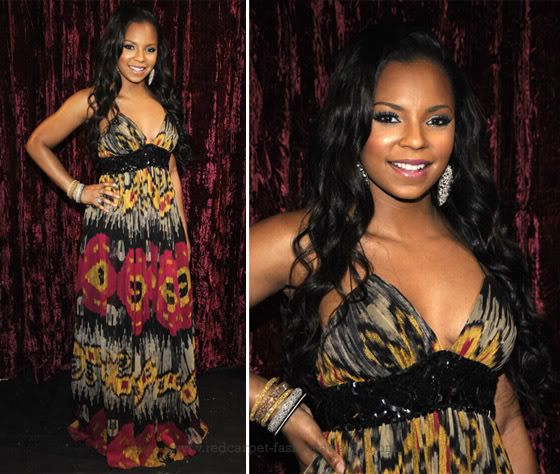 Just Not Sure Award
I am not sure if I like this printed maxi dress on Ashanti or I hate it, so I am staying on the fence.