"Wendy and Lucy" Premiere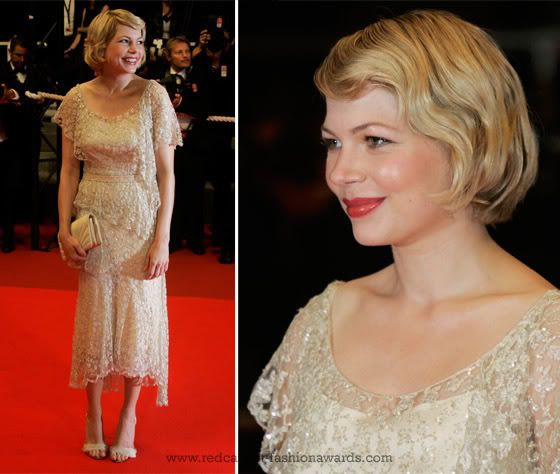 Michelle Williams looked stunning on her first appearance on the red carpet since Heath Ledger death.
The actress has been laying low for a while, but made a spectacular reappearance, radiating in this ivory asymmetric tiered Chanel Haute Couture lace dress, with feathered Manolo Blahnik sandals.
"Palermo Shooting" Premiere
It is great to see Kerry Washington back on the red carpet again. She looks amazing in this eggplant plunge-neck Jean Paul Gaultier Spring 2005 Couture gown with a train.
I also love her hair. Very elegant.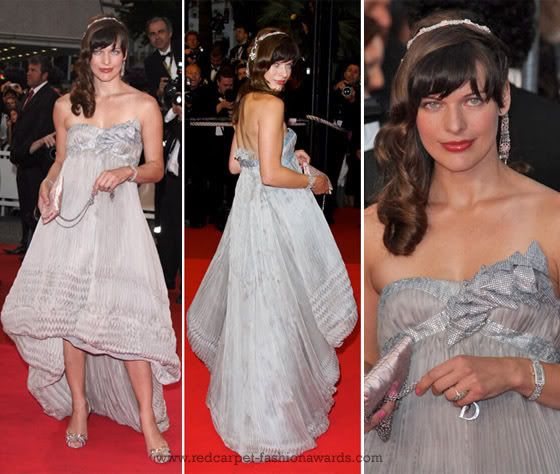 Milla Jovovich is wearing a Armani Privé Spring 2008 dove grey strapless gown, with silver strappy sandals and a jeweled headband.
"Synecdoche, New York" Premiere
I am glad Kerry Washington has opted to wear her hair longer, as I feel it suit her better than the short 'do she was sporting for a while.
This black Oscar de la Renta Fall 2008 gown with gold embroidery is stunning, but it is not quite as beautiful as the yellow Oscar de la Renta gown she wore last year, to her I Think I Love My Wife LA premiere.
Wearing a strapless purple-tiered gown with a black velvet bow, Michelle Williams joins co-stars Catherine Keener and Samantha Morton to the premiere of their new movie.
Dolce & Gabbana Party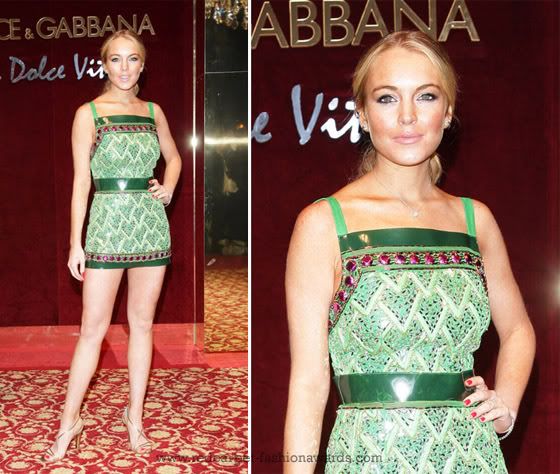 Lindsay Lohan is only at Cannes to party, as she obviously has nothing to promote, and I am pleasantly surprised at how well dressed she is for a nice change.
Lindsay wears her green embellished very mini Dolce & Gabbana Spring 2007 dress is, with gold strappy sandals.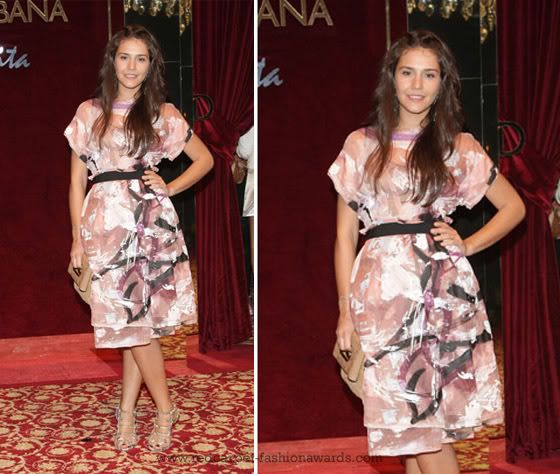 Margherita Missoni takes a night off wearing her family's designs, to wear a hand-painted Dolce & Gabbana Spring 2008 organza dress.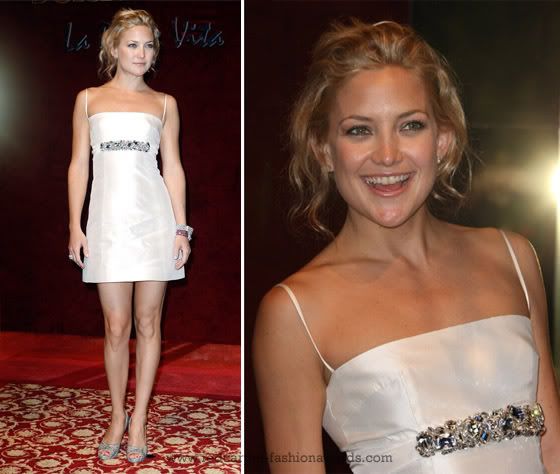 Kate Hudson keeps it simple in this Dolce & Gabbana Resort 2008 white mini dress, which is embellished with jewels.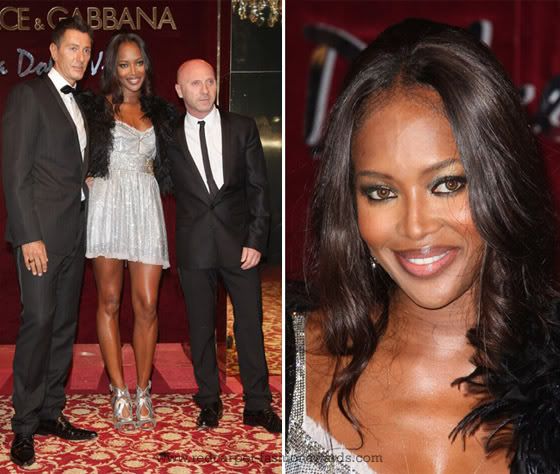 Naomi Campbell arrived the party with hosts Stefan Gabbana and Domenico Dolce.
The fiery supermodel wore a stunning silver Dolce & Gabbana baby-doll dress, with matching silver shoes.
Carine Roitfeld's love affair with the Balmain Fall 2008 collection continues, and when she looks this hot, why should she stop?
This is also not the first time the Editor of French Vogue has worn this dress. She also recently wore it to a Miu Miu party.
Kerry Washington wears a sexy off-the-shoulder fringed D&G Spring 2008 gold mini dress, which she accessorizes with a black clutch and bronze heels.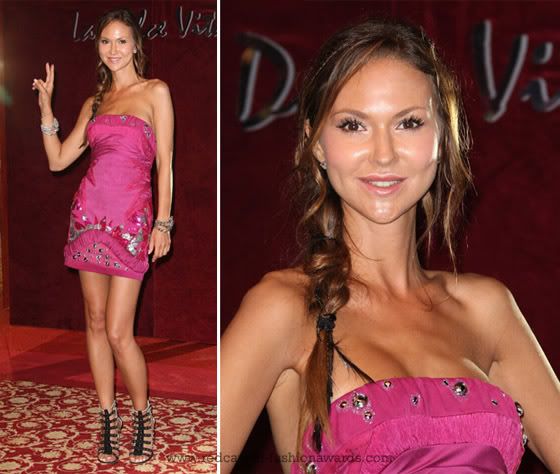 Svetlana Metkina, is also bitten by the Balmain bug. This is the second time the Russian actress has worn a Balmain Spring 2008 dress at Cannes.
She wears her dress with the same Balmain gladiator heels that Gwyneth Paltrow wore this week.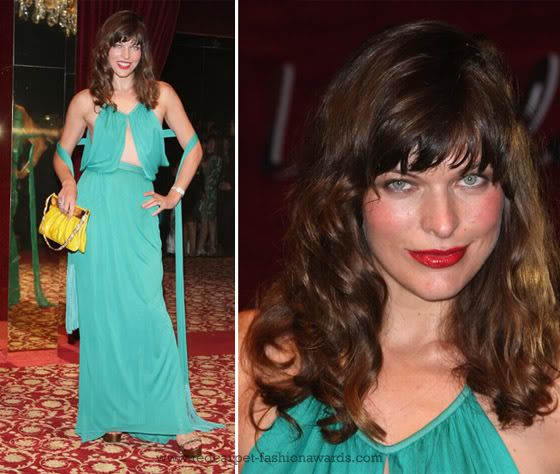 This Versace Spring 2008 turquoise halter-neck gown Milla Jovovich is wearing is not really doing it for me.
The stunning actress is too fierce for this.
Natalie Portman arrives wearing a LBD from the Balmain Fall 2008 collection, a Lanvin silver sequined bolero jacket, purple pom pom shoes and a Chanel satin bow bag.
With the large Dolce & Gabbana ball gown Rose McGowan wore earlier this week, it was hard to notice the cast on her foot.
That gown was a hard act to follow, but Rose wears this lace mini dress well, considering what she has going against her.
Dita von Teese was surprisingly the only one to wearing the classic Dolce & Gabbana corset dress.