I guess Angelina Jolie is pregnant then.
She wore a black, silk-crepe dress by Western Costume, with Gara Danielle Fine Jewelry gold and diamond snake ring, and Christian Louboutin shoes.
One hot mama.
Speaking of pregnant…look how stunning Cate Blanchett is in Vera Wang.
I can't wait to see what she wears tomorrow.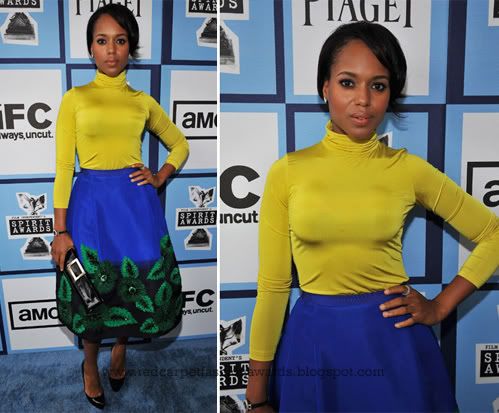 This Oscar de la Renta Pre-Fall 2008 ensemble would not be easy to pull off, because the colour are so strong.
Many would have stayed away from this look, but not Kerry Washington. She looks gorgeous.
Eva Mendes looks happy and healthy in a grey turtleneck Calvin Klein sheath dress with a yellow clutch.
Jada Pinkett-Smith is having a great week on the red carpet. This ivory silk Michael Kors Pre-Fall 2008 cocktail dress was the perfect choice, along with her yellow clutch.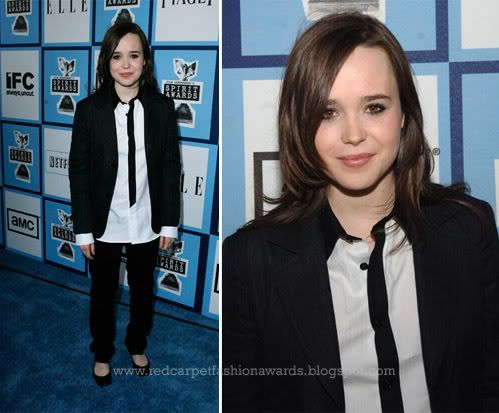 Ellen Page sticks to her usual black with a white shirt.
I pray she wears colour tomorrow at the Oscars….and a dress for that matter.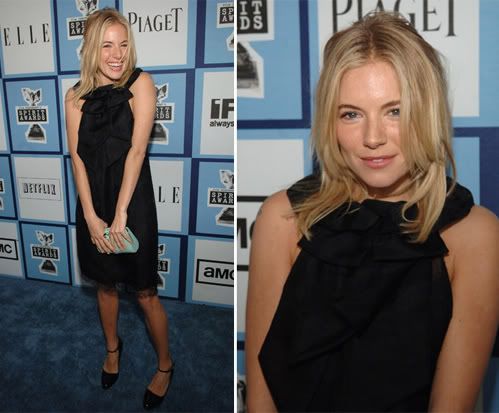 Sienna Miller looks beautiful even without make-up, wearing a back haltered Monique Lhuillier lace cocktail dress.
The dress has a beautiful neckline of organza ruffles and a bow.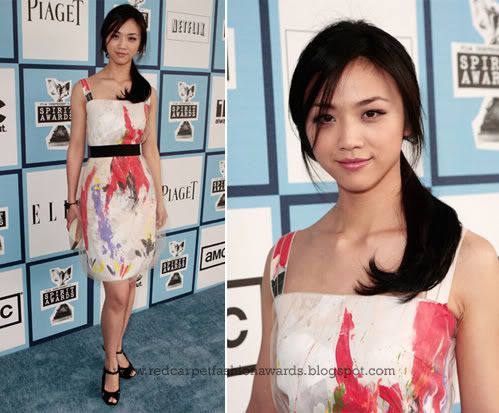 Tang Wei arrived in an artistic print dress from the Dolce & Gabbana Spring 2008 collection.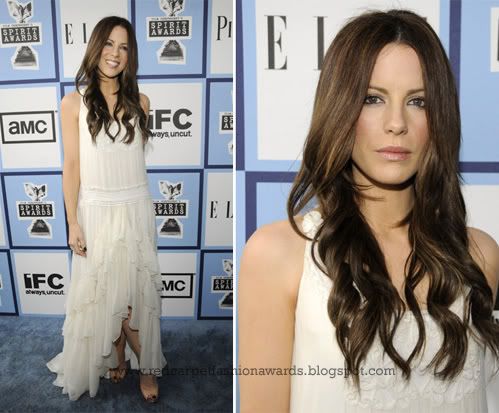 No one bores me more on the red carpet than Kate Beckinsale.
She, like her dress, have no personality.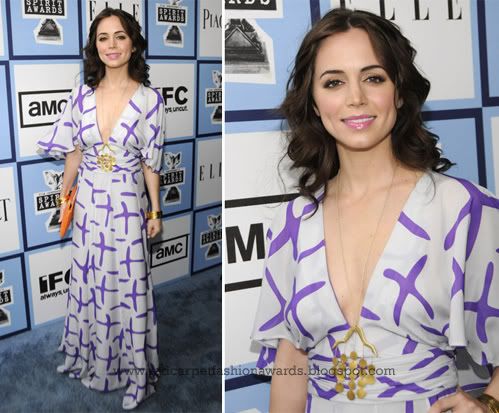 I love the print on Eliza Dushku kimono sleeve dress. Like most of the others on this red blue carpet, she did not opt for black.