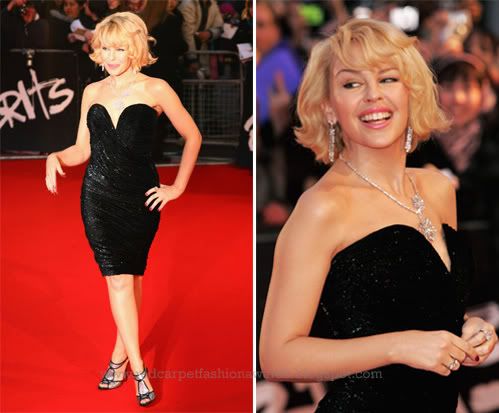 Kylie Minogue won the International Female Solo Artist Award at tonight's Brit Awards. I keep forgetting she is Australian, as she has played a very large part in British pop culture.
Tonight Kylie went for all-out-glamour. She wore a sparkly strapless velvet vintage black dress by Vicky Tiel.
The sparkles were also dripping from her ears and around her neck.
Fabulous.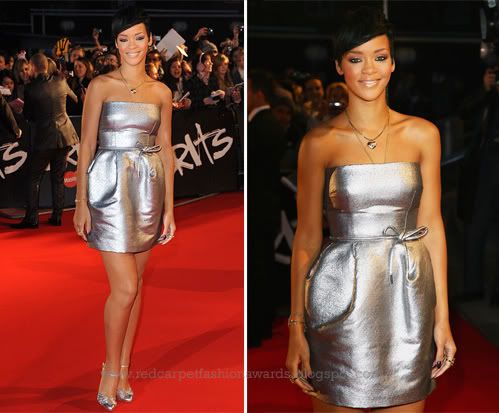 Rihanna looked incredibly cute wearing a metallic silver dress by Dolce & Gabbana, with matching silver shoes.
Rihanna surprisingly did not win any awards tonight.
The Gossip singer Beth Ditto looks looks like a cute sugar plum fairy in her pretty pink prom dress which was custom-made by Luella.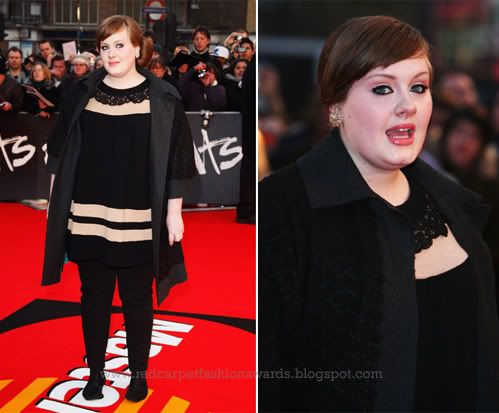 Adele won the Music Critic's Award, but she loses in the style stakes wearing all black. Beth Ditto needs to give Adele style tips.
This gold mini dress is just too cheap and brassy for Denise Van Outen.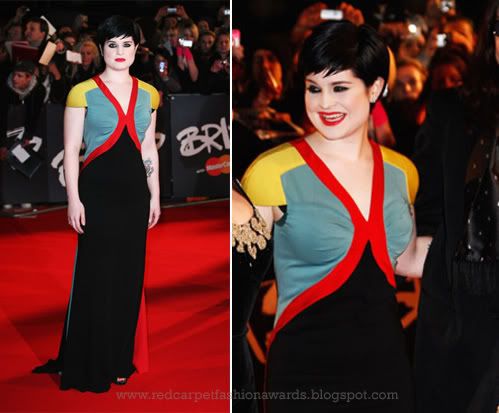 Co-host Kelly Osbourne wore this multi-block-coloured gown.
I have been preferring her shorter looks lately.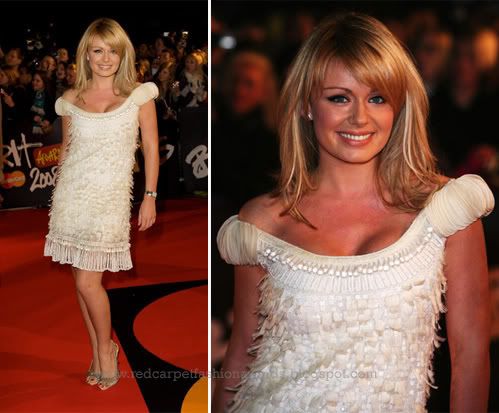 Katherine Jenkins gave Kylie a run for her money in the style-stakes wearing an ivory Valentino Spring 2008 off-the-shoulder mini flapper-style dress.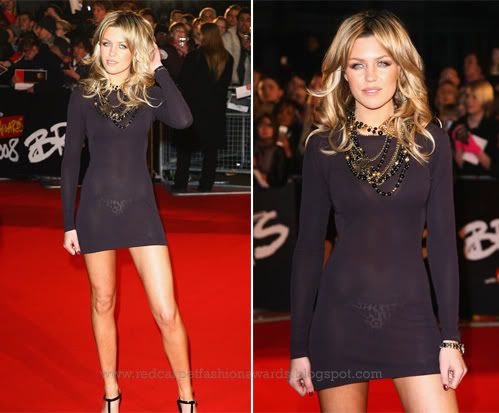 Attention seeking Abigail Clancy, got the attention she was clearly looking for when she wore this sheer dress.
I don't know what I am more annoyed at, the shamelessness of this stunt, or that fact that she is not wearing matching underwear.
KT Tunstall wore a stunning beaded number. I am usually not a fan of her style, but she gets it right me here.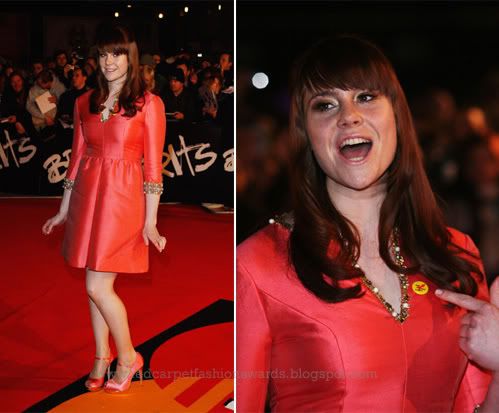 Kate Nash is another lady who is pretty in pink, right down to her shoes.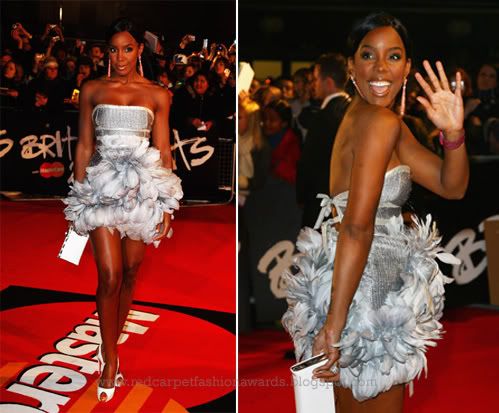 Kelly Rowland's dress has Tina Knowles written all over it, tacky, tacky and tacky, but at least she had the feathers to keep her warm.
Backstage Kelly looked more like a star and less like a streetwalker in this plunge-neck gown.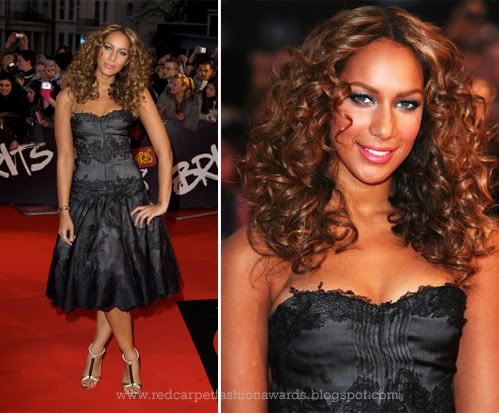 Leona Lewis in this Roberto Cavalli dress is a little boring and predictable here, when so many others opted for loud bright colours.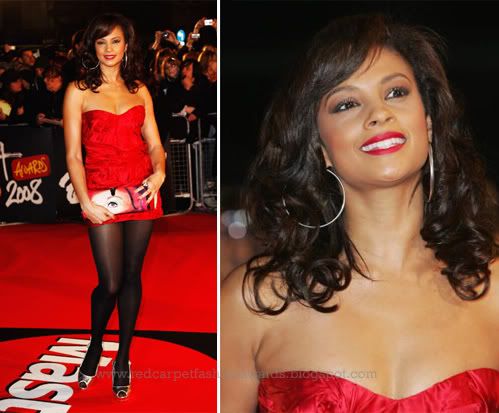 Alesha Dixon did not dare to go bare legged in this ultra mini red dress from Jenny Packham' Fall 2007 collection.
Ferne Cotton has nice legs, but I am hating this red playsuit from PPQ.
Cheryl Cole (in yellow) recently found out in that her husband is a no-good cheating skank.
She has been going though the heart-breaking decision of leaving him, but does not let the anguish show here. Quite the opposite in fact, she is showing Mr Cole just what he is missing.
Good on your girl, way to keep your head up. He is not worth it.
In case you were wondering, I am HATING the lipstick, everything else works though.
I am loving what the other girls are wearing as they look sexy and fun, but the Farrah Fawcett hair on the red head, Nicole, is just killing me.