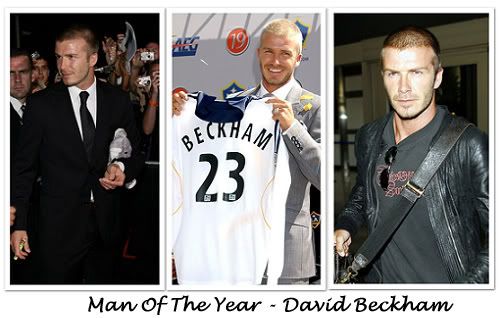 Like a fine wine, David Beckham just gets better with age.

Whether he is in a sharp suit, sweating on the soccer pitch or posing in Armani briefs David Beckham is the hottest man alive.

Apart from his looks what makes him great is his humbleness, his sporting ability, being a good father to his 3 sons, his willingness to help kids learn soccer and being a great husband.

Did you know that David is the one who has brought Victoria all those Hermes bags?

Does your boyfriend/husband? Even know what a Hermes bag is? Exactly.