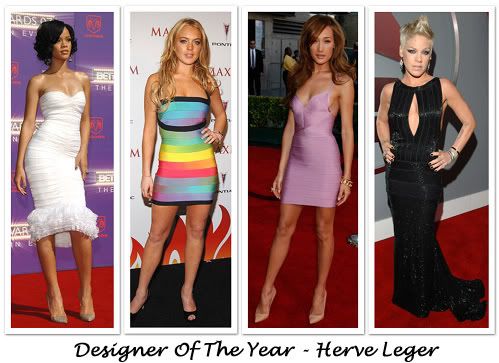 With

Max Azria

at the helm,

Herve Leger

had a resurgence on the red carpet in 2007.

Nearly every red carpet event this year had a had a Herve Leger dress on it…celebrities love the tight fitting body-con dresses.

They have been worn to the Golden Globes, MTV Music and Movie Awards, Fashion Rocks, Teen Choice Awards, Maxim Hot 100 party, the Grammy's, Premiere and many other events.

With Max Azria showing Herve Leger at New York Fashion Week next year, it looks like we will continue to see much more of these dresses in 2008.