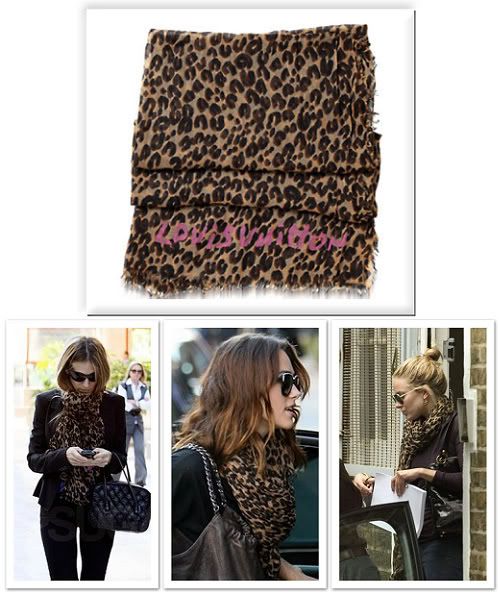 Last year the must have celebrity accessory was the red leopard print cashmere scarf from Louis Vuitton.

This year Louis Vuitton created the same overwhelming demand for a brown version of the scarf.

Particular lovers of this scarf were Sarah Jessica Parker, Sienna Miller, Sophie Dahl, Sofia Coppala, Kate Moss, Jessica Biel and Keira Knightley.

When this scarf sold out in the UK, women traveled to Paris to purchase this scarf.

To be admired no?