The gorgeous Halle Berry graces the cover of the May 2009 edition of Harper's Bazaar US.
I love everything about this shoot excluding the wig.
Why did they opt for a wig?
She is perfection without the wig. I'm obsessing over the wig.
With her new fragrance in stores, Halle by Halle Berry, the love of an incredibly sexy man, Gabriel Aubry, and her baby daughter, Nahla brightening up her world. Life couldn't be happier for Halle.
Here are some extracts from her interview:
On how her body's changed since having Nahla: "Having a baby takes so much from you. It's the most glorious thing you'll ever do, but the aftermath is not so glorious! So now I'm having to exercise, eat a little bit differently, take a lot more vitamins."
What she thinks of actresses who say they don't work at staying slim: "God bless them if they're telling the truth. It's questionable if they are. I always had to diet. I'm diabetic, so it's a lifestyle for me anyway just to stay healthy and not end up in the hospital."
On what works for her fashionwise: "I'm not the girl for superhigh fashion because I don't have the right body. When I want to get dressed up, I'm a Roberto Cavalli girl. Also, Dolce & Gabbana, Versace, Calvin Klein …"
On whose style she like's: "Eva Mendes. She's beautiful, and she's sexy and hot, and I love her."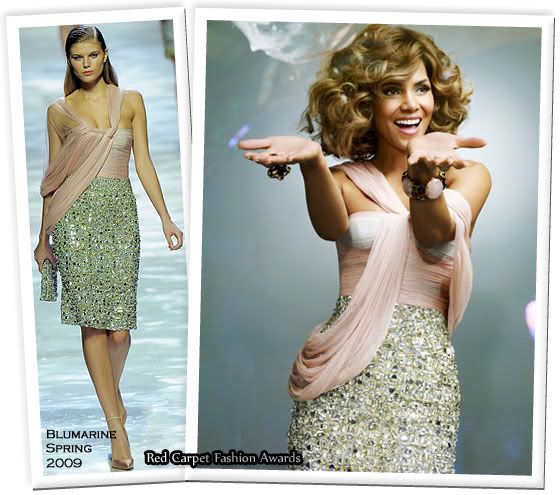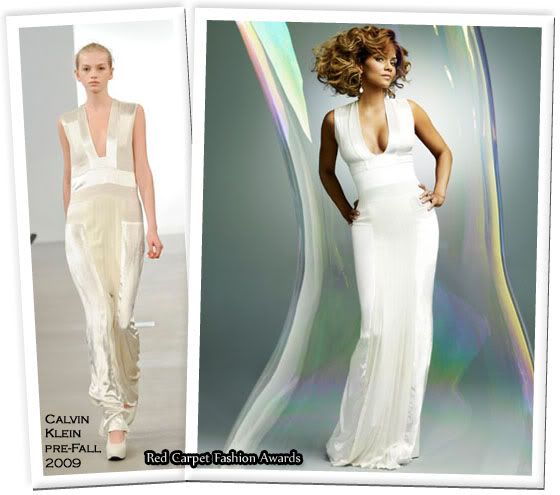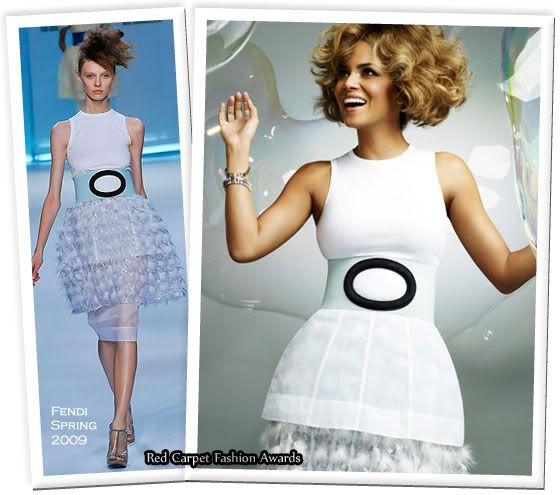 Source & Source