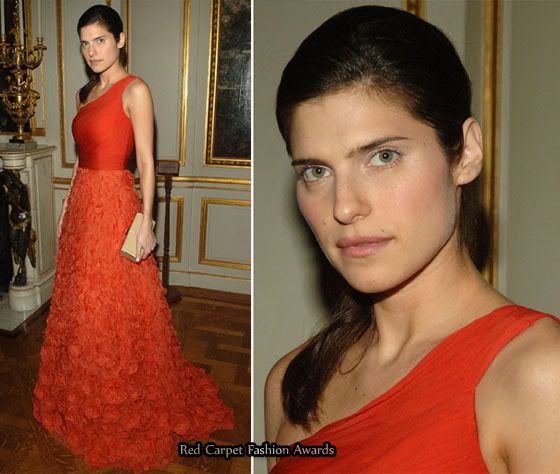 I'm drooling.
I really really really LOVE Lake Bell, and seeing her in this one-shouldered orange Monique Lhuiller Pre-Fall 2009 gown, with a floral appliqué skirt makes me melt.
The colour is outstanding on her, and the lack of make-up fills me with nothing but jealously. Life's just not fair.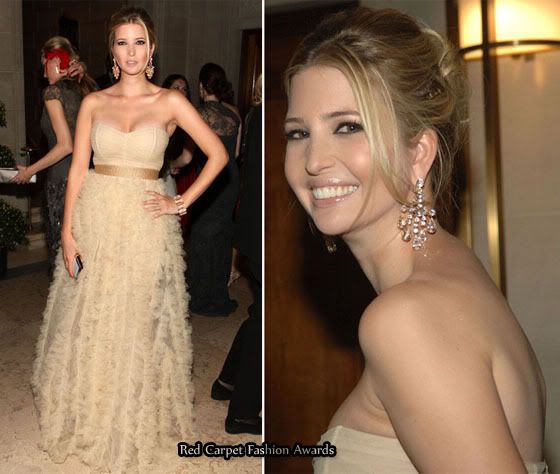 Ivanka Trump opted for a very dreamy beige Monique Lhuiller Spring 2009 strapless gown, that had a ruffled skirt, and a contrast sash tied to the waist.
The colour is so buttery against her skin.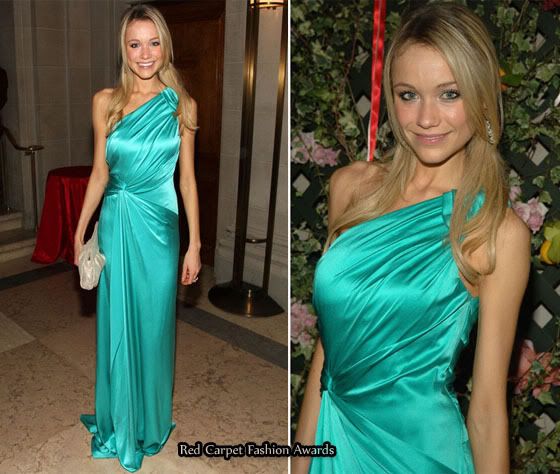 Katrina Bowden wore an asymmetrical satin aqua draped gown, which had a knotted detail on the hip.
I'm not crazy about the half-up, half down hairstyle, but the gown looks fantastic on her.
Monique Lhuillier of course wore her own designs.
This strapless teal gown is from her Spring 2009 collection.
I feel like the dress is missing something. Maybe the lack of bling is throwing me.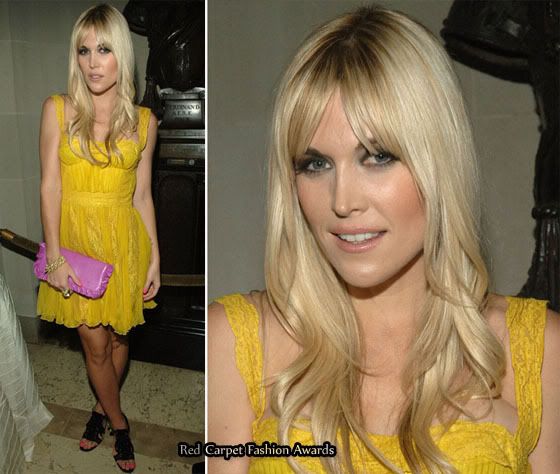 Tinsley Mortimer is wearing the yellow version of the Christian Dior Spring 2009 dress, which Jessica Alba wore to the Film Independents Spirits Awards.
I love the dress, but I really don't like her choice of clutch.