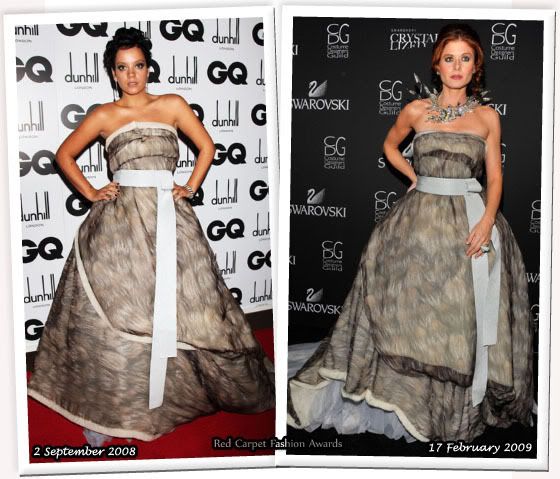 As much as I like Lily Allen, was a tad disappointed when she was the first celebrity to wear this

Dolce & Gabbana Fall 2008

fur print gown, as I had always imagined it on Sarah Jessica Parker.

Lily wore this gown when she arrived at the GQ Men of the Year Awards at the Royal Opera House in London last year.

This was the night she swore off booze, after a drunken verbal assault on Sir Elton John.

Actress Debra Messing hosted the 11th Annual Costume Designers Guild Awards in LA, and this was one of 4 gowns she wore that evening.

I really don't like Lily hair, plus Debra's necklace was a work of art, so she wins this for me.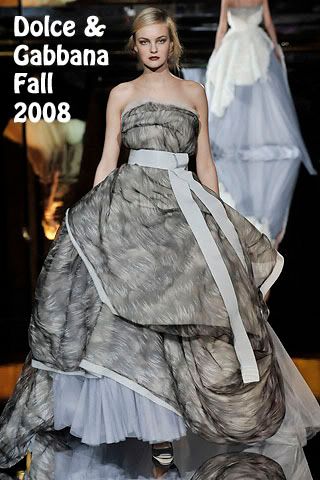 Source & Source