BritWeek's Designer Of The Year Fashion Show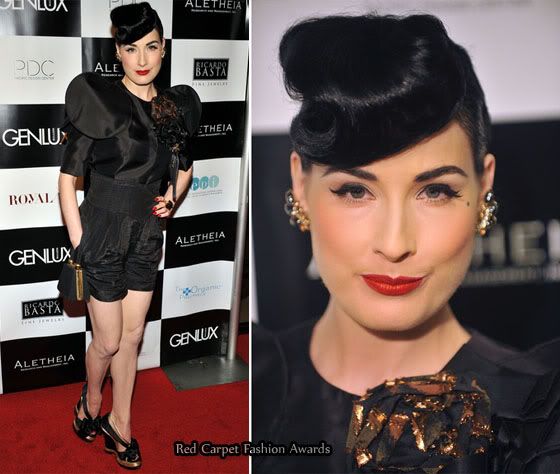 Dita von Teese's Dolce & Gabbana Spring 2009 ensemble, doesn't have the same charm as Becki Newton's last week.
Something is not quiet working for me, and I can't decide whether it's the shorts, or the hair.
Her look was teamed with stunning black/gold jewels, a metallic rosette, and Dolce & Gabbana satin wedge sandals.
So close. I was so close to loving this Todd Lynn Spring 2009 look on Rumer Willis, but was not sure about the shorts. Then it turns out that she's not wearing shorts, but a very smartly tailored all in one.
I do love the dove grey tuxedo jacket with the wide lapels top half, and the fact that she wore it without a top underneath, but nil points for the bottom half.
Her hair is looking much better now though.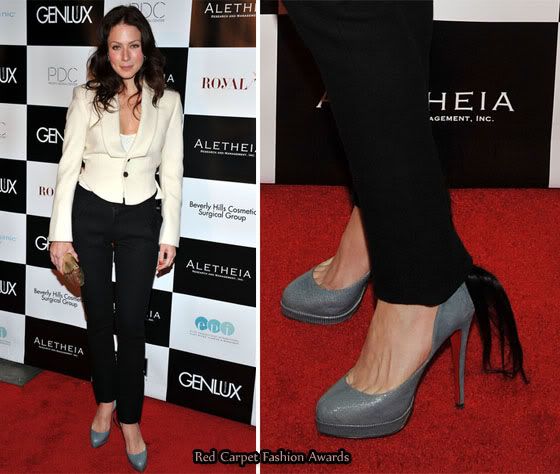 Lynn Collins also wore Todd Lynn. Her look was from his Fall 2008 collection, which included a white tuxedo jacket with 2 black buttons, and black pants from the same collection.
She completed her look with a pair of Christian Louboutin for Todd Lynn heels, with a hair weft weaved into the back.
I'm really enjoying seeing Lynn on the red carpet. She hasn't played the safe card yet.
"Cutlass" Screening, New York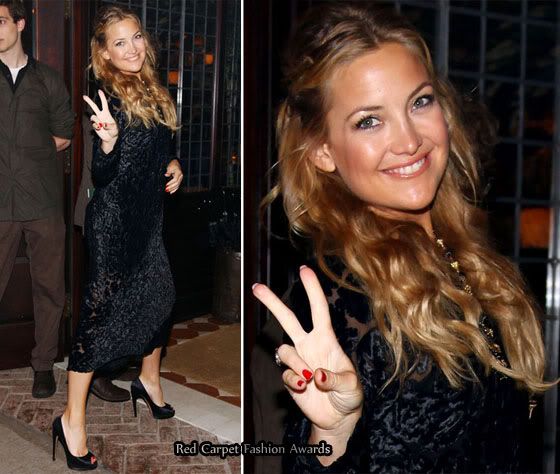 Kate Hudson is the producer/director of the short film Cutlass.
Glamour magazine threw a celebratory party this weekend for the film, in which Kate arrived looking quite spectacular wearing a Stella McCartney black velvet devoree dress, with black peep-toes, whilst flashing a peace-sign and a megawatt smile.
17th Annual Kennedy Center Spring Gala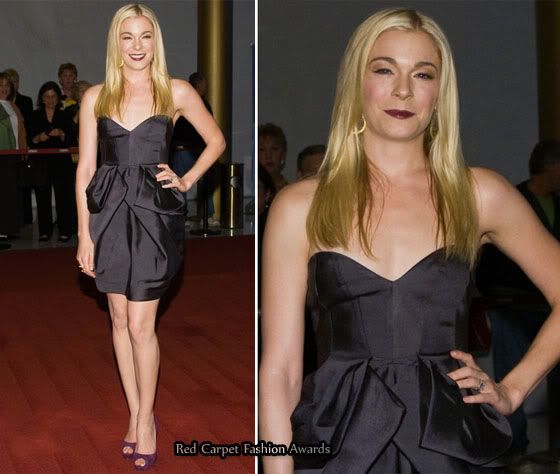 LeAnn Rimes opted for this eggplant Stella McCartney strapless dress from the designers Spring 2009 collection.
Lavender suede Louboutin's complete this cute look, but that berry shade of lipstick doesn't do her any favours.
Barnstable Brown Party Celebrating The 135th Kentucky Derby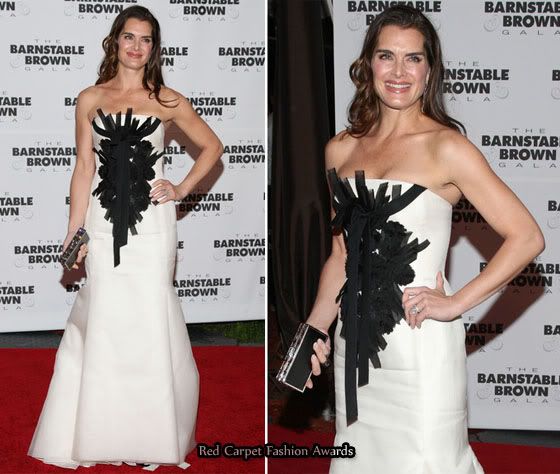 Brooke Shields' white strapless Angel Sanchez Spring 2009 gown, with black ribbon details on the front is gorgeous, but I can't help wishing she had done something more with her hair.
Paris Hilton walked the red carpet wearing a figure-hugging Tadashi black lace dress, with an eye-catching Charlotte Russe feathered cocktail headband, and Trib Two's.
Her other accessory was her boyf, Doug Reinhardt. They're inseparable at the moment.
The Rally for Kids with Cancer Scavenger Cup – "The Winner's Circle" Gala Dinner, LA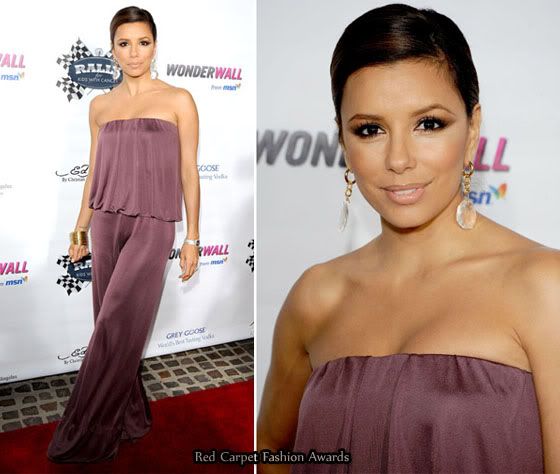 Eva Longoria continued to show her support for this event, by attending the gala dinner wearing a mocha Halston Spring 2009 strapless jumpsuit.
I love what she is wearing, plus the hair and the make-up, but I have a huge bug-bear about clothes dragging on the floor like this.