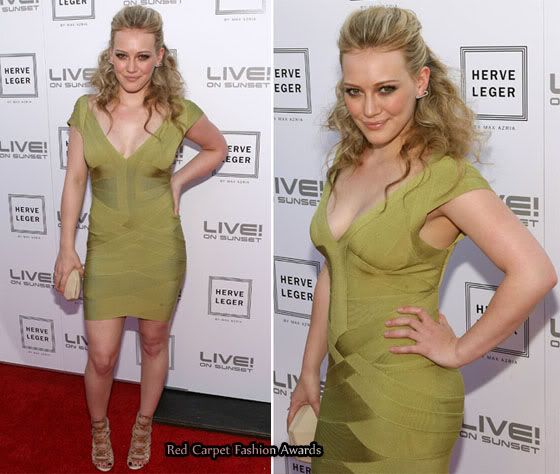 When I saw this event, I hoped we'd get to seem more of the Herve Leger By Max Azria Fall 2009 collection, which was first worn by Miley Cyrus.
Unfortunately, we got nothing original.
Hilary Duff paired her lime green bandage dress with Sergio Rossi python cut-out sandals.
She looks good, but not so crazy about her hair.
Sophia Bush, a long time friend of designer Max Azria, opted for a daring silver plunging dress, with grey suede Trib Two's.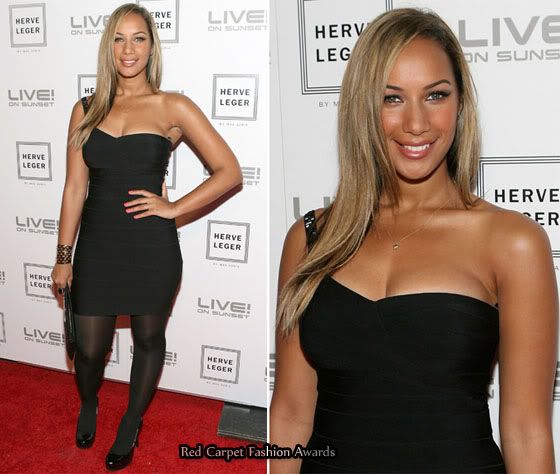 Leona Lewis wears tights with just about everything, so I wasn't surprised she paired her Herve Leger Melanie bandage dress which has a beaded shoulder strap, with my least favourite clothing item.
She looks beautifully voluptuous in her dress, which was worn with Trib Two's.
Double blow.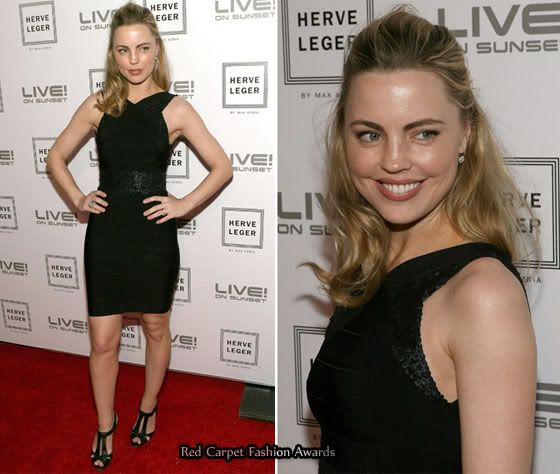 Melissa George opted for a haltered Herve Leger black dress.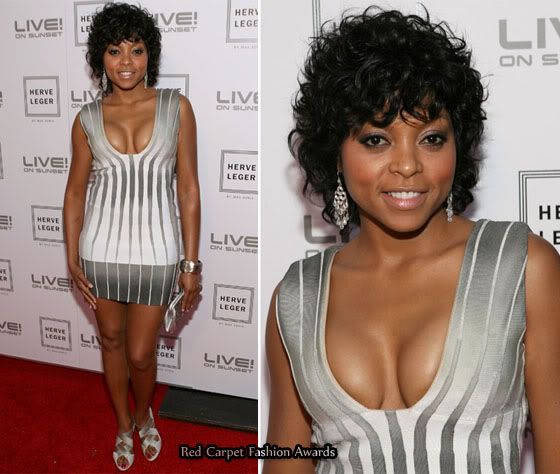 Taraji P. Henson may have just gone and undone all her hard work during awards season. I mean what the…
So wrong on many levels.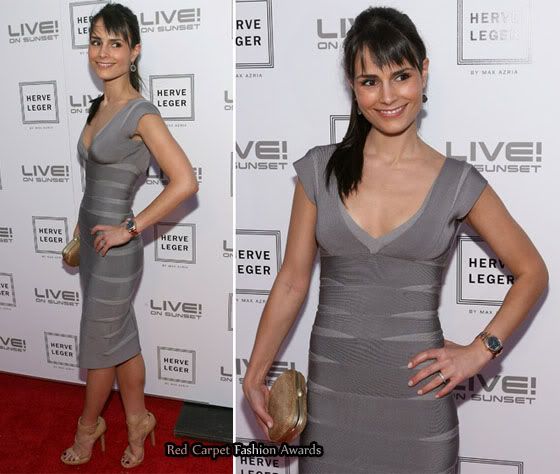 Jordana Brewster wore a grey Herver Leger Zebra dress, with a gold trimmed clutch and nude heels.
Krysten Ritter totally opted out of wearing a Herve Leger dress. Instead she wore a red one-shouldered dress, which had a ruffled detail going down one-side, with matching heels.