Finally No Black/Best Dressed/Best Couple Award
In my Best Of 2008 Awards, I was praying for colour in 2009 for Angelina Jolie.
Either god answered my prays, or Angelina reads my blog, because here we have Ange looking out-friggin-standing wearing a ice white Max Azria Spring 2009 one-sleeved gown.
She wore her gown with her hair pulled back, pearl earrings and a Herve Leger Spring 2009 clutch.
She is wearing no make-up would you believe. Beauty at its most simplistic.
Oh and Brad does not look to bad either. I am even getting used to that fuzz on his chin.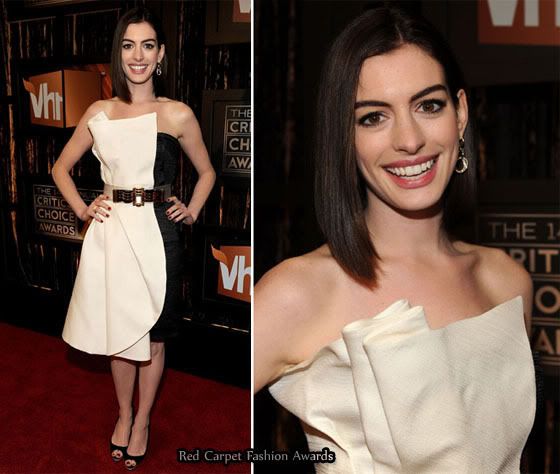 Most Edgy Award
Anne Hathaway is having an outstanding week.
Sticking to her non-safe approach to dressing, the actress walked the red carpet wearing another dress from the Gianfranco Ferré Spring 2009 collection.
The black side of the dress looks more fitted, whereas the ivory side has wavy fold to add more drama to the dress.
The look is completed with a gold buckled belt, as it was presented on the runway, and black peep-toes.
Best Embellishments Award
This is a slight predictable dress for Eva Longoria, but the turquoise Monique Lhuiller Spring 2009 cocktail dress looks divine on her.
The colour and embellished details on the halter-neck and waist really make her glow.
I am not so sure about the yellow clutch, but I do like the nude pumps and the new bangs.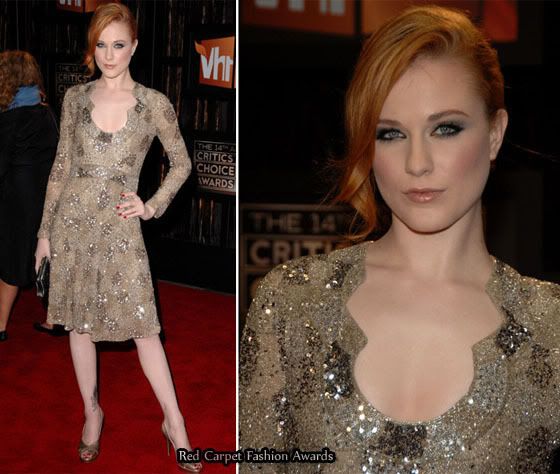 Golden Girl Award
Evan Rachel Wood's looks does not have any stench of Dita von Teese, so congratulations to her for exorcising that demon.
The actress sparkled in a gold Jasmine Di Milo dress and Stuart Weitzman shoes.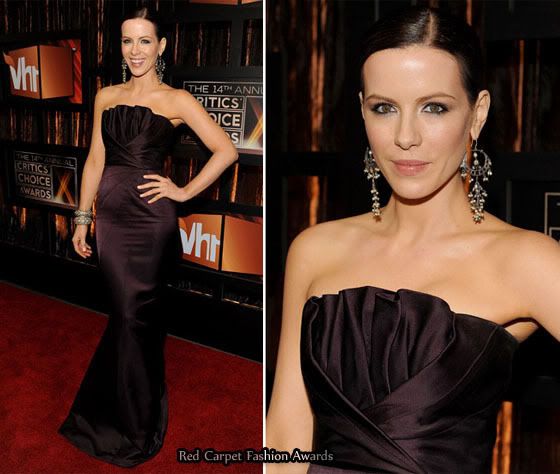 Best Strapless Gown Award
Gowns are her forte, so it's no wonder Kate Beckinsale looks drop-dead gorgeous in this deep burgundy strapless J.Mendel Pre-Fall 2009 gown.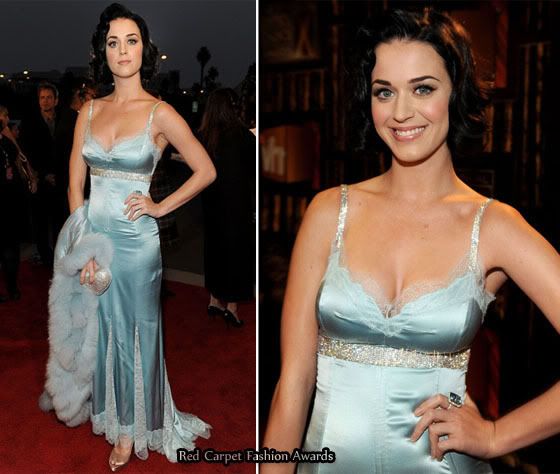 On The Fence Award
I am not sure if I like this or hate this.
I believe Katy Perry really pulls this 1940s Dolce & Gabbana boudoir look off, but I'm just not sure if I like it, as it feels like a costume.
Best Black Award
Diane Lane and Josh Brolin are my Best Couple Runners up. They always look so good together.
My ever first girl crush, Diane looks exquisite wearing a black sequined Monique Lhuillier dress, with a black satin bow tied to her waist.
Best Heels Award
Kristin Scott Thomas looked so sophisticated wearing a black YSL bustier dress with YSL satin sandals.
Her look was complete with a simple pearl pendant necklace, diamond earrings, and a black embellished clutch.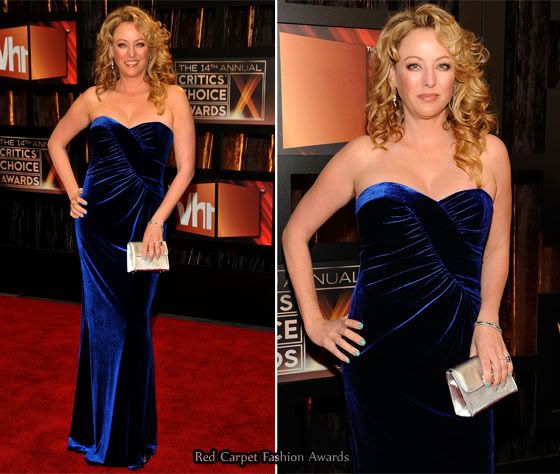 Best Dressed Curves
Virginia Madsen looks delightful wearing this blue velvet David Meister strapless gown.
The gathered detail on the bodice, works well as draws you in, and gives her a more defined silhouette.
Best Newcomer Award
I have not featured Freida Pinto on my blog before, but on her first appearance I have nothing but praise.
Her draped white Zac Posen Spring 2009 dress is complimented with her silver peep-toes.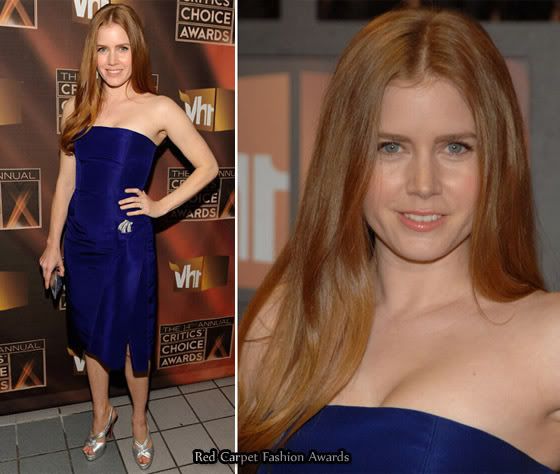 Best Heels/Clutch Combo Award
Amy Adams wore a strapless vibrant blue Oscar de la Renta Pre-Fall 2009 dress which had a structured piece on the hip.
Her clutch and silver Christian Louboutin slingbacks all compliment the silver brooch she added to the hip of her dress.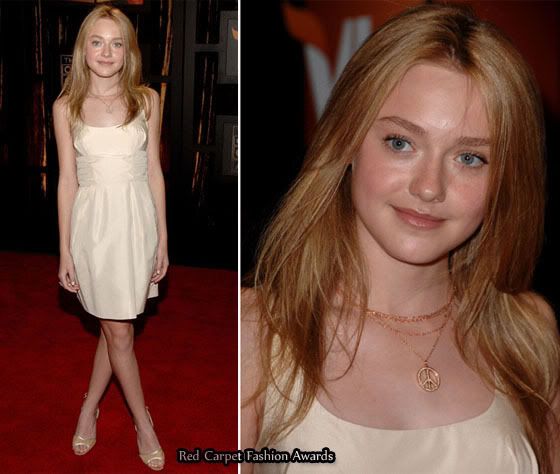 Just OK Award
Another cute dress for Dakota Fanning. This time it's Marc Jacobs.
Click here for the Worst Dressed.