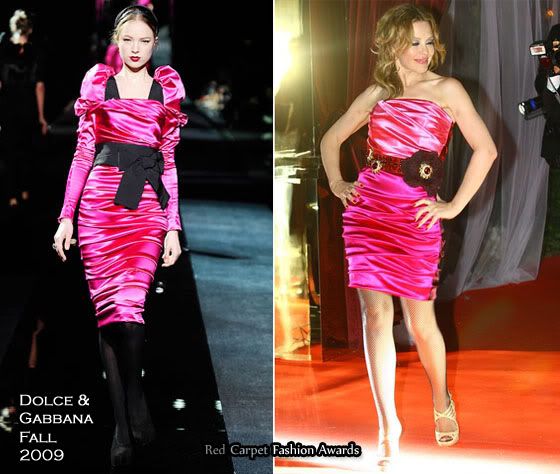 Kylie Minogue would've been the stand out guest, arriving wearing a hot pink strapless Dolce & Gabbana ruched cocktail dress with an embellished belt, and gold heels.
Love the colour and the confident sassy strut.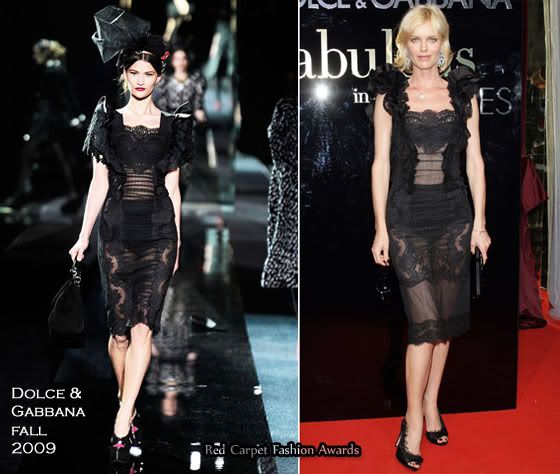 Eva Herzigova wore black sheer and lace sleeveless Dolce & Gabbana Fall 2009 dress with ruffled straps and a sheer front panel.
The straps have been replace by the runway sleeves, but this modification makes the dress even more sexier.
Eva completes the look with black peep-toes, which are trimmed with lace.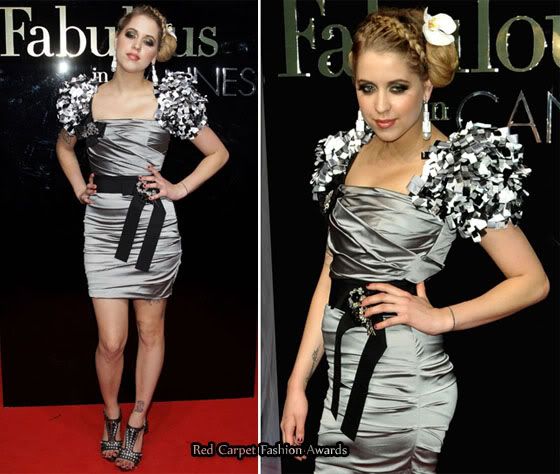 Of all the looks Peaches Geldof has sported at Cannes, I love this one.
It much more her style, than those gowns she has been wearing.
This silver ruched Dolce & Gabbana cocktail dress is very much like Kylie's dress, but with square paillette detailed pom pom sleeves.
It must have been a busy night because the hair, earrings and make-up all remain the same, from her previous events.
Lucky girl.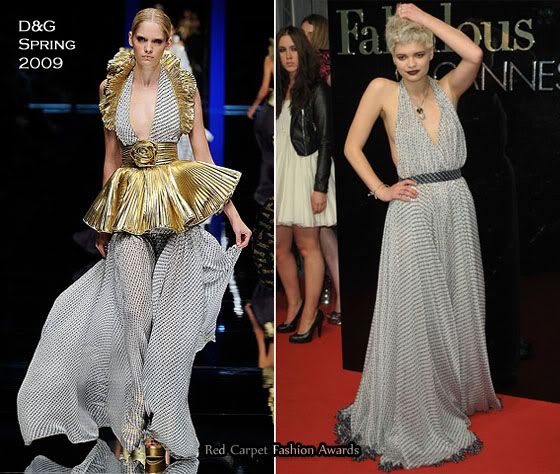 I believe this is the image they should put in a dictionary to describe 'death warmed up'.
Pixie Geldof's being pale is not the issue, its that heavy make-up which is so garish.
I do like her navy and white anchor print plunging halter D&G Spring 2009 gown, just not on her but I'm glad she opted out of the pleated gold lame fan pieces.
If you hate this look, it could've been worse because she was spotted at Dolce & Gabbana's store in London trying on an animal print gown.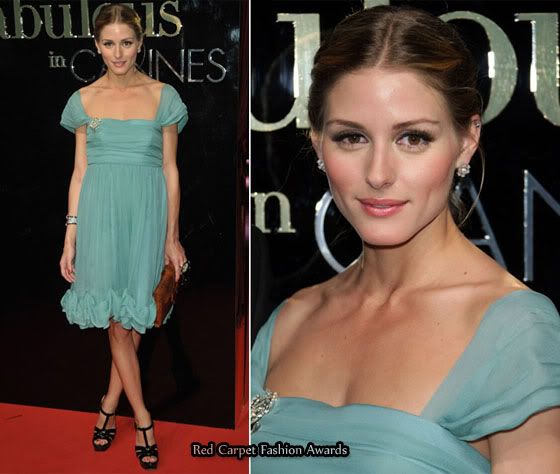 Olivia Palermo decided to ignore the unwritten rule of courtesy, by wearing a light blue off-the-shoulder dress not designed by her hosts.
Looking through the Dolce & Gabbana collection, I struggled to find a piece that I could've pictured her wearing, so I guess she made the right choice.
I adore the colour on her.  It's a very pretty dress which she accessorizes with silver jewels.
Of course she is wearing her favourite YSL tribute sandals.
I guess she only packed one pair of heels for this trip.
Kerry Washington wore a Dolce & Gabbana silver cocktail dress with exaggerated off the shoulder sleeves.
Again, this is not a favourite Kerry look for me.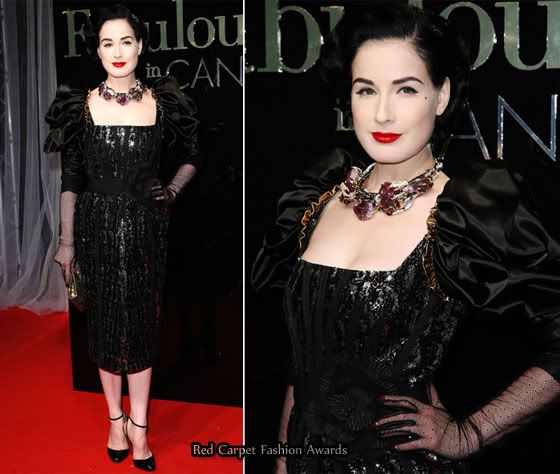 Dita Von Teese sticks to her trademark polished style wearing a black sequin Dolce & Gabbana dress, with exaggerated sleeves.
Her elbow-length lace gloves adding an extra touch of glamour, whilst her make-up was flawless and her necklace was striking.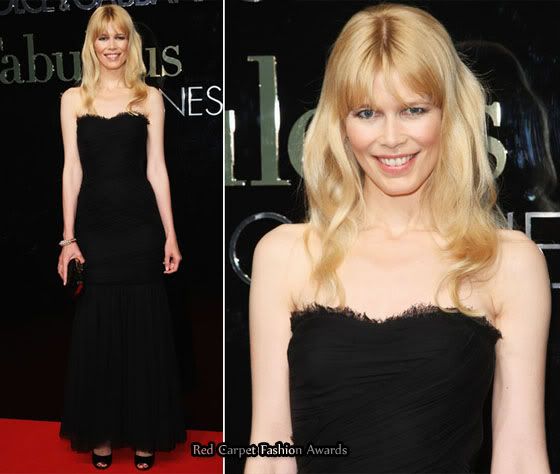 Claudia Schiffer wore a black strapless Dolce & Gabbana gown with a black clutch, black peep-toes, and a single gold bracelet.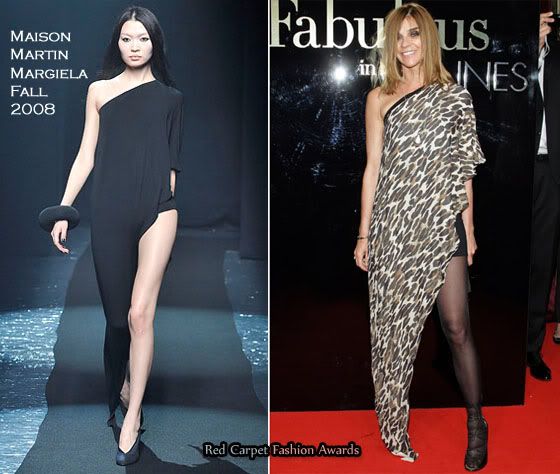 I know Carine Roitfeld is a style maven to many of you, so all I will say about this look is we all have our bad days.
[nggallery id=40]