On last nights episode of "Gossip Girl" titled "It-Girl Happened One Night", Leighton Meester looked absolutely stunning.
She wore a Marchesa ivory silk chiffon gown with flutter sleeves, a cowl back dress decorated with silver floral embroidered details.
You would've instantly recognised it as the same dress Diane Kruger wore to the premiere of Inglorious Basterds during the 2009 Cannes Film Festival.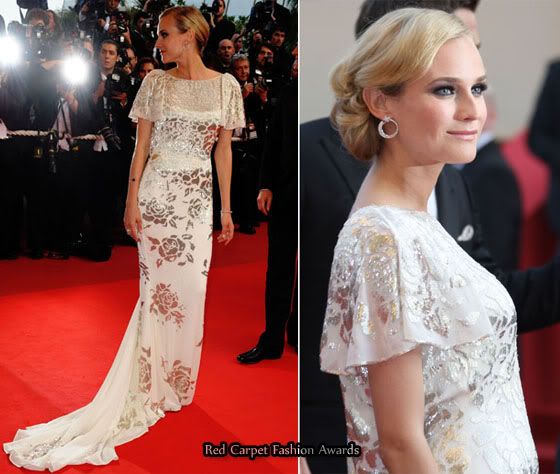 Leighton did also look amazing wearing this dress, but Diane owned it.
I still get a shiver when I see her wearing it.
Credit: Giovanni Rufino/ The CW & Getty