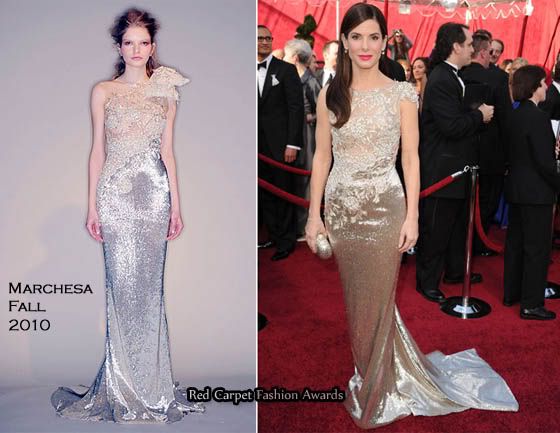 Please Smile You Look Fabulous Award
Sandra Bullock looked beautiful as she walked the red carpet at the 2010 Oscars tonight, but I just wish she would believe it more.
If I was wearing this stunning Marchesa Fall 2010 gown you wouldn't be able to wipe the smile off my face, but I guess she's nervous on her big night.
The beaded gown had an embroidered illusion bodice which is really elegant.
She was definitely one of my favourites of the night.
This gown looks like it was made for her.
Credit: Style.com & London Features