This is one of those rare occasions in which Joy Bryant actually wore make-up, and she was even more stunning.
At the 2008 VH1 Hip Hop Honors back in October, Joy wore this graphic print Matthew Williamson Spring 2009 mini dress, with the black leather belt, and neon yellow strappy sandals as presented on the runway.
Alexis Bledel changed the look of the dress, when she attended the launch of the Matthew Williamson for H&M collection in New York.
She wore her dress without the belt, and with Sergio Rossi elasticated strappy ankle sandals.
As much as we tend to complain about someone wearing a head-to-toe runway look, Joy's runway accessories make this look work, especially with the belt, so she wins for me.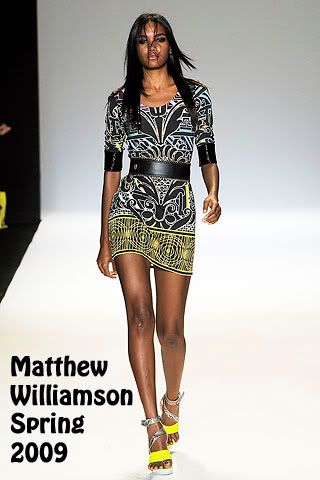 Source: Style.com & Wireimage