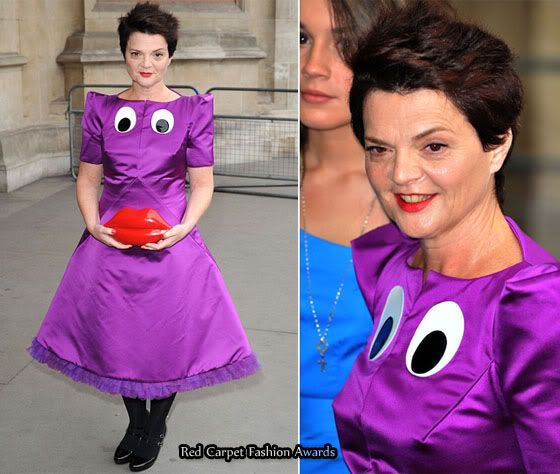 Lulu Guinness wasn't about to be upstage by any celebrities last night. She stood out at this event celebrating her labels 20 year anniversary, wearing a vibrant purple Giles Deacon dress, with a tulle trim on the hem of skirt, and two eyes on the bodice.
The designer posed with her famous her red lips clutch to make a cute face, which was a very nice touch.
Katy Perry, who has carried a Lulu Guinness clutch to many red carpet events, was surprisingly clutchless at this event.
Lulu has a sun blush snakeskin clutch which would have worked well with her orange and grey ensemble.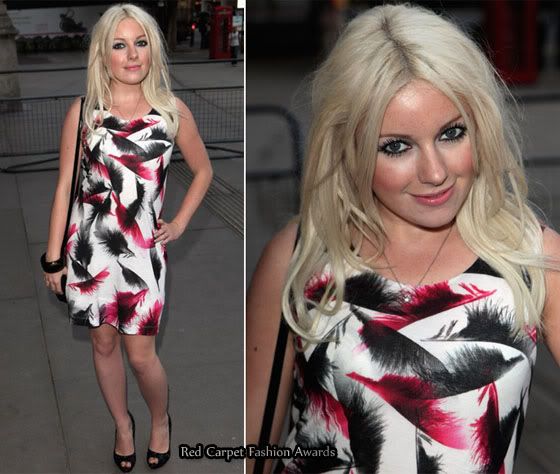 Victoria Hesketh aka Little Boots, opted for a McQ Alexander McQueen feather print shift dress, which she wore with Alexander McQueen heels.
Model Jade Parfitt opted for a black Louis Vuitton Spring 2009 dress, which has previously been worn by Kate Hudson.
Between the boots and the tights, I really dislike this look.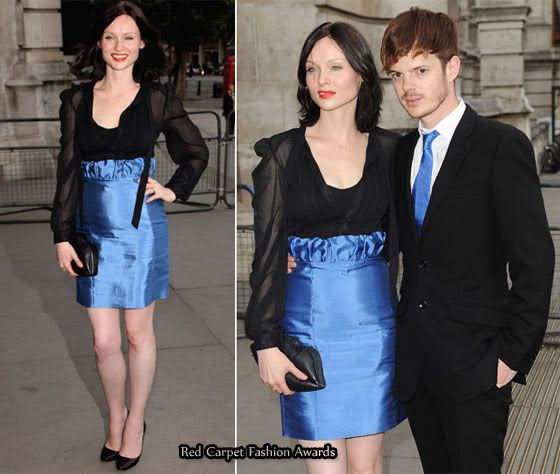 Sophie Ellis-Bextor and her partner colour co-ordinated his tie, with her skirt, to show what a fashion conscious couple they really are.
Sophie carried a Lulu Guinness black snakeskin lips clutch.
Source: Style.com & Wireimage