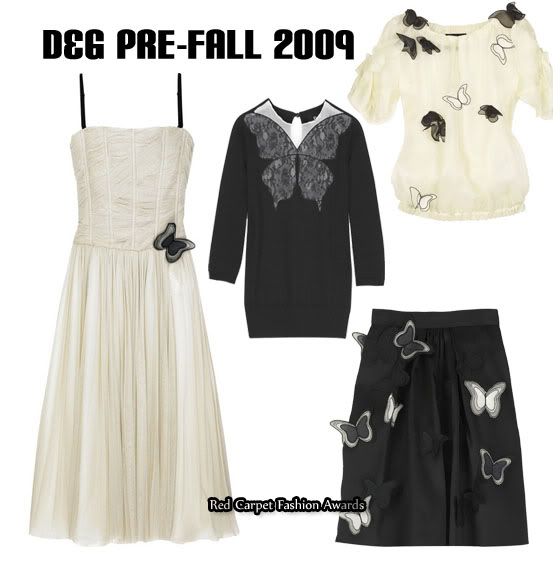 The newest additions to Net-A-Porter D&G range are all adorned with butterflies, as this was the inspiration behind the collection.
"If you aspire to be this year's social butterfly but want to avoid the tedious small talk that goes with it, you can make an impact with a stunning D&G Pre-Fall piece that screams charm and elegance instead."
The collection also has accessories including butterfly shaped sunglasses, and butterfly adorned shoes.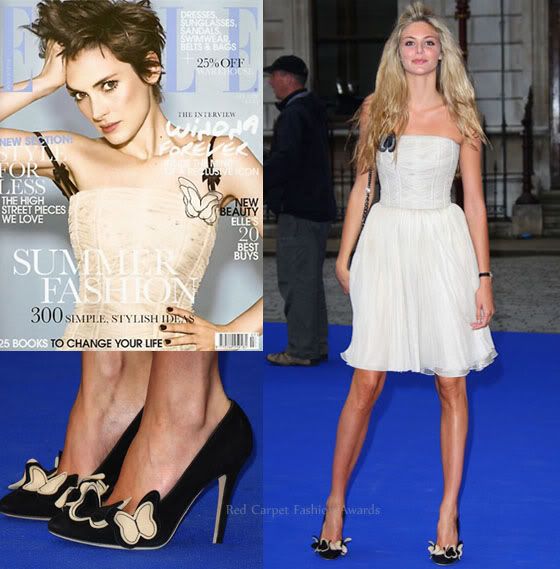 We've already seen these butterflies on the red carpet, as actress Tamsin Egerton wore a D&G silk bustier dress to the Royal Academy of Art Exhibition, which I have added to my favourites this week.
Her dress was worn with black heels, embellished with contrasting butterflies to complete the dainty look.
Winona Ryder wore a butterfly embellished corseted dress on the cover of Elle UK, so the look is already catching on.
I'm guessing Mariah Carey will be all over this.
Source: Swide, Elle UK, Net-A-Porter & Wireimage