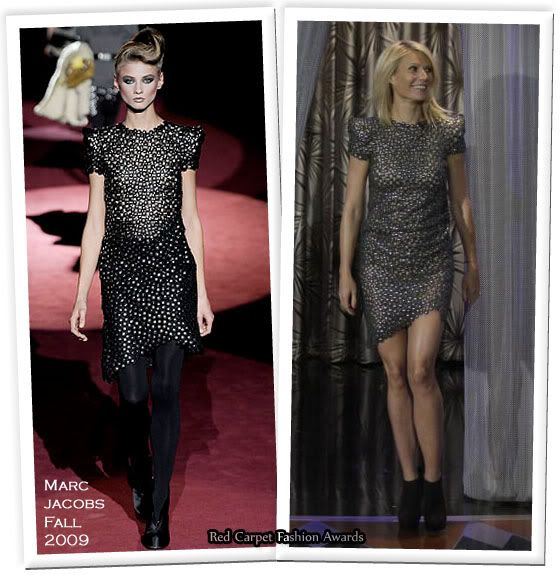 Gwyneth Paltrow was on The Tonight Show With Conan O'Brien last week, to promote her exclusive gym in New York City, which she has opened with personal trainer to the stars Tracey Anderson.
She wore a stunning grey Marc Jacobs Fall 2009 dress, which had an asymmetrical hem and bold shoulders, with black booties.
Despite wearing a gorgeous dress, and telling many funny stories about her children, the focus was on her legs. They were extremely shiny legs on the first segment of the chat show.
O'Brien didn't take the opportunity to crack a joke at the expense of Paltrow's abnormally shiny legs, but he did call her dress "distracting and crazy."
"I've been doing 'Iron Man,' so I thought it was appropriate," Paltrow replied. She reprises her role as Pepper Potts alongside Robert Downey, Jr. in 'Iron Man 2,' due out on May 2010.
[nggallery id=66]
Source: NBC Studios & Style.com