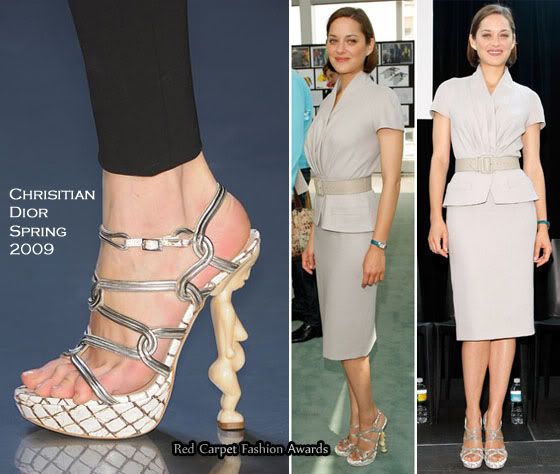 Marion Cotillard opted for a very sophisticated classic look for this event. She looked every inch hte A List movie star that she is, wearing a dove grey Christian Dior skirt suit.
The cap sleeved jacket was belted to clinch in her waist, and give her a stunning silhouette.
Her lady-like look was contrasted with a pair of Christian Dior Spring 2009 tribal heels, with a African fertility goddess figurine as the heel.
Hilary Duff also opted for a sophisticated lady-like look with edgy heels, wearing a gingham belted dress, with Manolo Blahnik "˜Vella' peep-toe ankle booties.
Unfortunately for her she's so overshadowed by Marion's magnifique chic.
Love her bright red clutch.