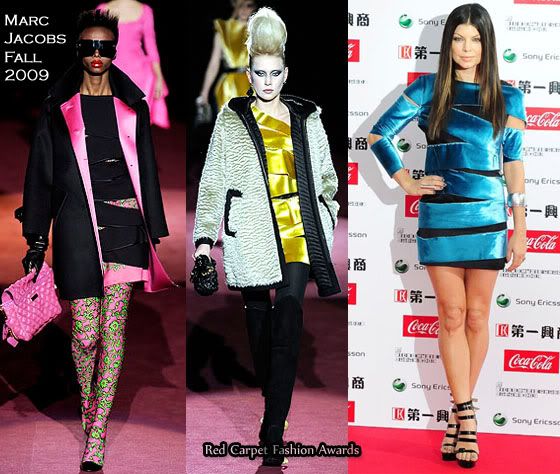 Fergie wore a swirly spiral of velvety blue ribbons, which made up her Marc Jacobs Fall 2009 dress.
The dress may have been made especially for her, as it's hard to pick the exact look from the runway.
Those Christian Louboutin Differa sandals are becoming popular again, but they're just the right type of edgy shoe to perfect this futuristic look.
A single silver bracelet, and a silver ring was all the jewelry she required.
Katy Perry sticks to her trademark quirky style wearing a Manish Arora embellished, peacock feather print dress.
This is one of the designer's less flamboyant looks. Last year Katy wore a fabulous merry-go-around as a dress, when she hosted the MTV Europe Music Video Awards.
She paired this stunning creation with high heeled platform cut-out shoe-boots, and a chunky silver Daniel Swarovski bracelet.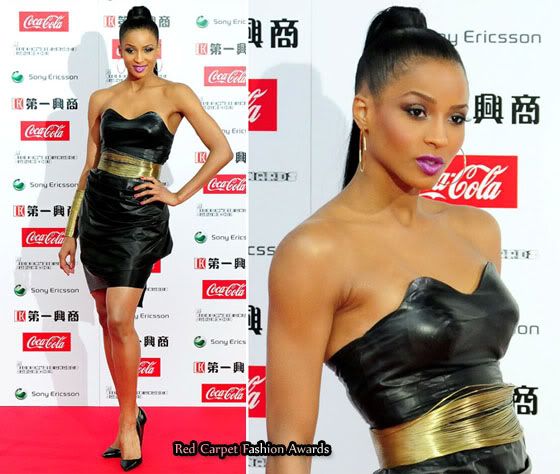 I'm very disappointed with Ciara's look. It's very much on the futuristic vibe like Fergie and Katy, but the look is quite aggressive, and fails to flatter her.
She's looked so much better.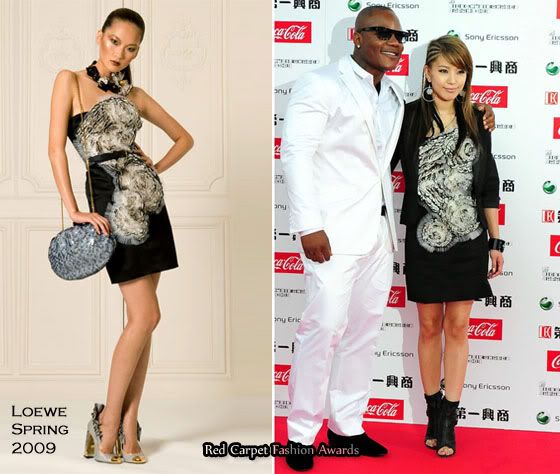 BoA, who posed alongside singer Sean Garrett, wore a Loewe Spring 2009 black strapless dress, with white and black trimmed tulle flowers.
Her cute dress, was made edgy with black peep-toe booties, and a cropped jacket.
You may remember that Kate Bosworth wore this same dress, back in February.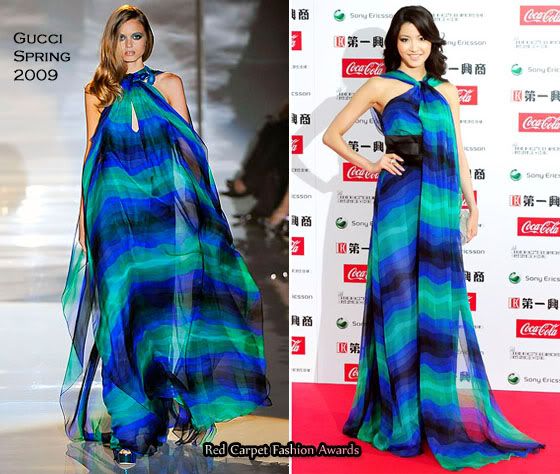 Looking gorgeous is easy for Emiri Miyasaka, who is the 2009 Miss Universe Japan.
She wore a multi-coloured Gucci Spring 2009 floaty chiffon gown, which she belted, but opted to keep out one piece for an added twist.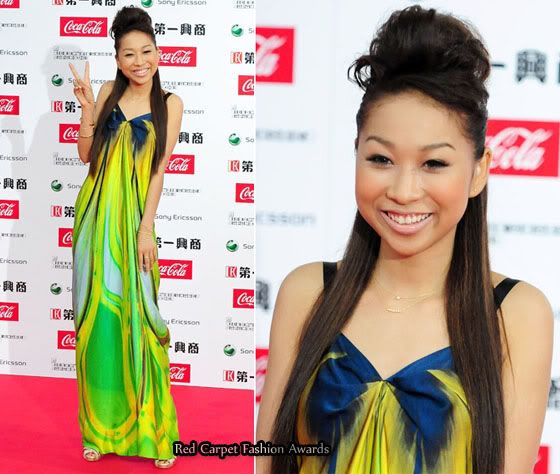 Singer Thelma Aoyama wore a Roberto Cavalli Silk evening gown, with a psychedelic mish mash of bright colours.
Singer Yuna Ito also opted for a Roberto Cavalli gown.
Hers was less colourful, and more voluminous, swamping her tiny frame.
[nggallery id=53]