Cameron Diaz looks amazing on the June 2009 cover of Vogue US.
She's the epitome of good health and youthful vibrancy.
Her shoot with world renowned photographer Mario Testino, sees her in a desert-like atmosphere, wearing creamy beige and white organic designs, which will definitely get you in the mood for either booking a vacation, or shopping for one.
I couldn't have thought of a better person for this summer issue.
Here are some extracts from her interview with Robert Sullivan:
On her new movie: "It's about falling in love. It's about all different kinds of love. Parents falling in love with their children. Children falling in love with their parents. Falling in love for the first time. Falling in love with being a teenager. All of the things that you fall in love with, that our hearts give way to over a lifetime, and then the heartbreaks when those things get taken away.
On the roles she chooses: "People who put labels on themselves limit themselves. If you are a woman who's been labeled as a sex symbol, for instance – I mean, I am not saying that's the label people would apply to me. But if you see yourself that way, inevitably you get to a point when you are no longer a sex symbol. And if you can't move past that, you're putting a limit on yourself; you're arresting your development. And that's where I think a lot of women get in trouble."
On aging: "It's a journey. It's a total journey. But it's also true. I mean, I'm not 25 years old anymore, nor do I want to be. I wouldn't even want to go back to being 30. You know what I mean? That journey-I've done it already. I don't want to do it again. It's a lot of work to get through it, and I am excited about moving forward. I think that people get caught up in getting back to some place that they already passed. Or to a place where you cannot stay."
Cameron wears organic designs by 3.1 Phillip Lim, Stella McCartney and Rag & Bone, for her "Sunshine Superwoman" editorial.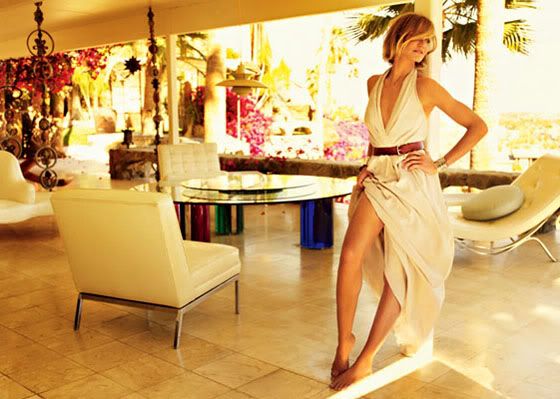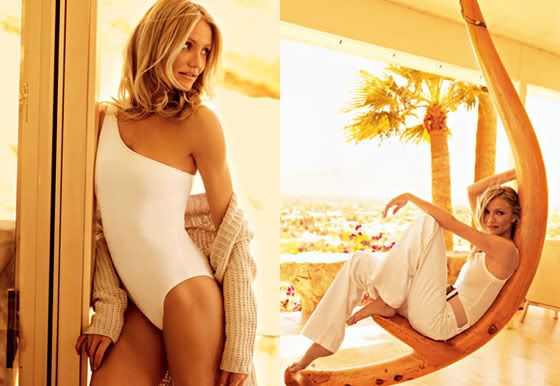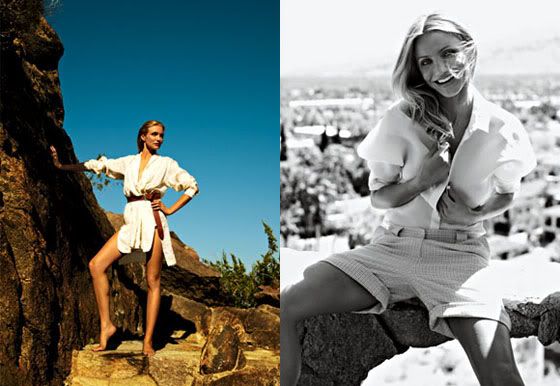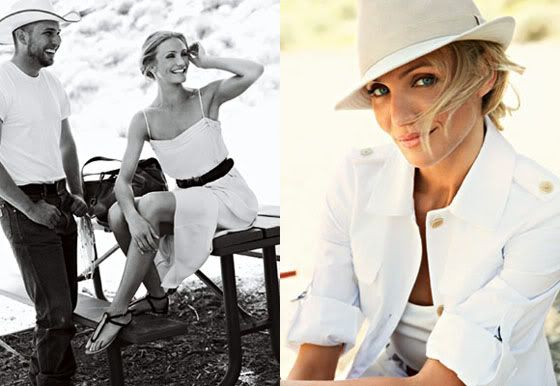 For a behind-the-scenes look at the photo shoot, check out Cameron's Vogue Video Diary.