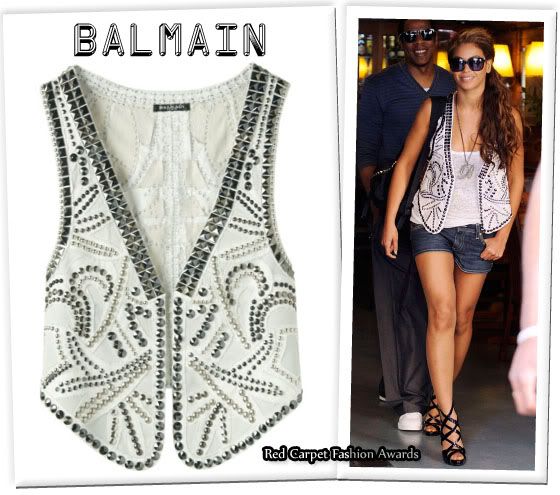 Mrs & Mrs Carter, aka Jay-Z and Beyonce Knowles have been busy living it up in Barcelona.
The happy couple were spotted leaving a restaurant on Wednesday, both smiling from ear-to-ear. I guess they had a good lunch.
He was wearing a Gucci striped top, whilst she was wearing denim shorts, a simple white tank top, sexy patent strappy sandals, a white studded Balmain studded vest.
This white leather studded vest embodies the spirit of the Balmain label. Plus, the vest is surprisingly versatile. You can take dress it up over a LBD, or dress it down with faded jeans and a tee, it looks great no matter what, as the lovely B shows us.
[nggallery id=33]