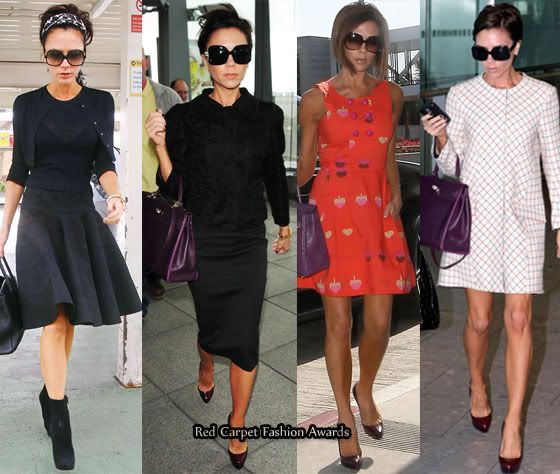 Victoria Beckham arrived at Heathrow airport yesterday en route to LA, wearing a black sheer top, a black Azzedine Alaia cropped cardigan, and skirt, plus black Louboutin's, and a black Hermes bag.
I was happy to see just a tiny splash of a colour via her head scarf, but when I look back at more colourfully times, I can't help but hear Madonna's "This Used To Be My Playground" playing in my IJ (internal jukebox).
PLEASE bring back colour Victoria. I BEG you.
The same applies to her shopping style.