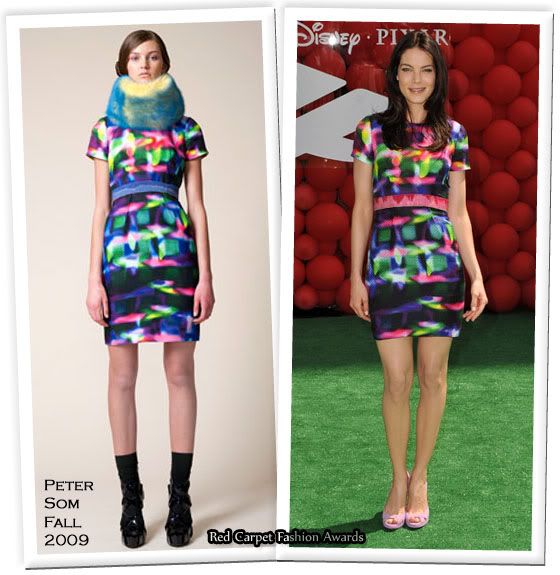 On a bright sunny Saturday afternoon in Hollywood, Michelle Monaghan attended the LA premiere of the animated movie

UP

.

Her splashy print Peter Som Fall 2009 dress, matched the sun in terms of brightness. I adore the colours, the print, the length, and I even prefer her pink waist belt, as it pops more than the runway blue.

The lilac heels are also a delight. Someone could have easily paired this dress with black heels, but I'm thankful Michelle didn't.

She is head-to-toe perfection, as I always expect from Michelle. She always delivers.

Source & Source