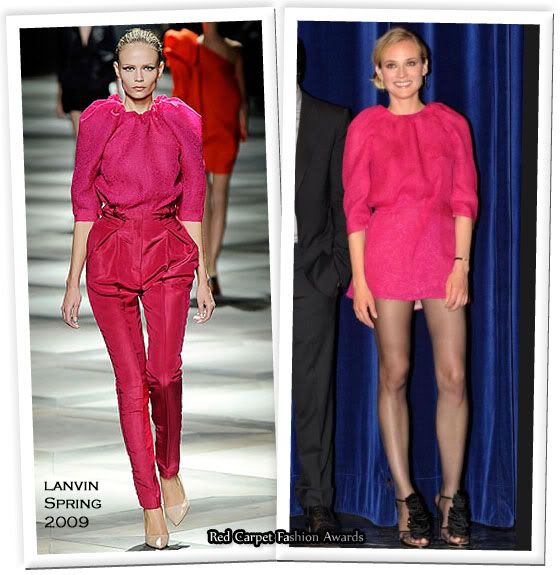 Woohoo. She's arrived.
Last night Diane Kruger attended a press conference during Cannes Film Festival for the animated movie Lascars, and she's already giving us high fashion.
She wore a short pink Lanvin dress with puff sleeves, tights and Stuart Weitzman 'Jardin' T-Strap sandals.
This dress was originally presented as at top on the runway. Maybe that's because it was too short to be considered a dress.
I'm not crazy about Diane's shoe choice.
The tights I get because of the length of the skirt, but the angle of the picture ruins this a bit for me because I can see the inside lining of the dress.