100 Years Of Hong Kong Cinema Party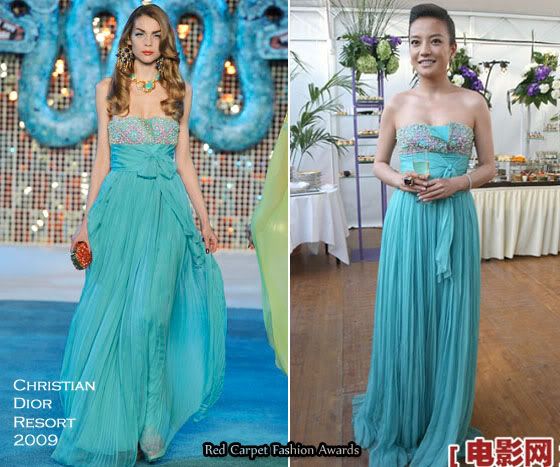 The beautiful Vicky Zhao Wei, dazzled in her Christian Dior Resort 2009 strapless gown.
I love that pink and baby blue beaded bodice, and that she kept her neck bare.
Mulan Press Conference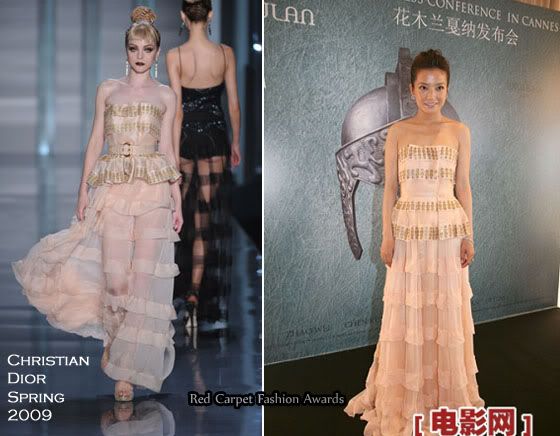 At Mulan press conference, Vicky wore Dior again, this time a peachy strapless tiered number, with gold details adorning the bodice and peplum.
The actress opted out of the runway belt.
"Taking Woodstock" Premiere
Even though Tilda Swinton's companion is wearing wedged heels, she is still no match for Tilda in the height department, as Tilda is wearing blue sole YSL Trib Two heels.
With those infamous heels, she is wearing a black silk Lanvin Fall 2009 gown, with frayed edges.
She opted to loosen the dress around the waist, but I prefer it more fitted, as it was presented on the runway.
"Vengeance" Photo Call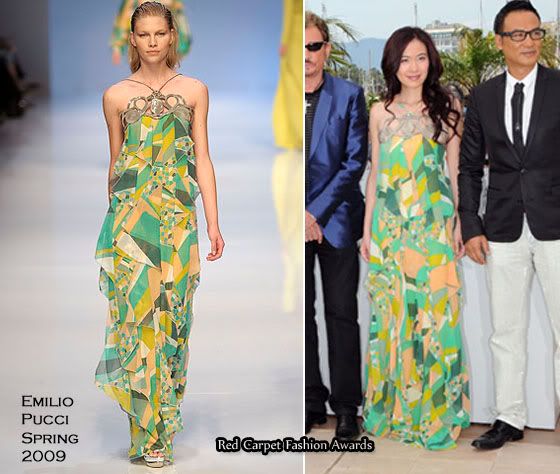 Michelle Ye wore a luscious tropical print Emilio Pucci silk halter gown, with an embellished yoke.
She certainly stands out amongst the boys.
Roberto Cavalli Dinner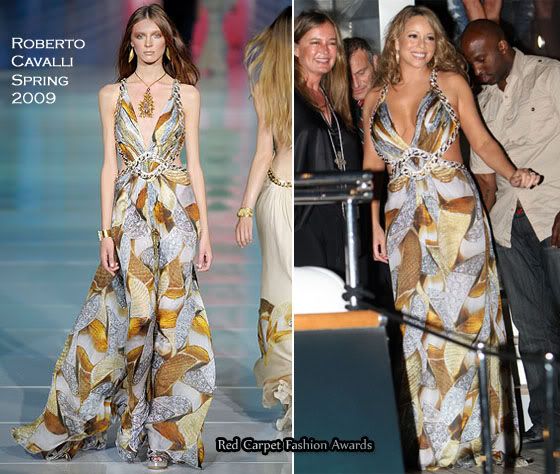 I was hoping for more fabulousity at Roberto Cavalli's boat party, but it appears only Mariah Carey, and her husband attended.
This silk chain print Roberto Cavalli gown, from the menswear Spring 2009 collection, is typical Mariah.
It's sexy, it's sassy, it's dazzling with bling, and it's showing off just enough of skin.