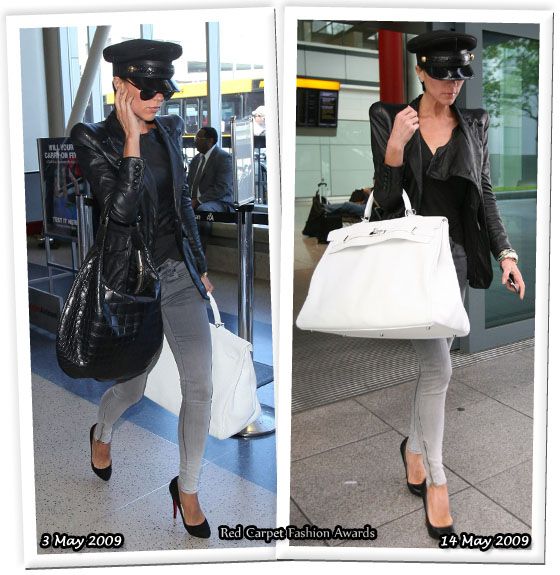 Victoria Beckham what's happened to you?
Yes she is known for wearing the same outfit more than once, but never within such a short space of time, and never the entire look.
The airport used to be her playground, due to the fact that so many restaurant she frequents in LA have underground parking.
This for me is further proof that she has lost her mojo. Hate me all you want for this statement, but no one is more disappointed/devastated than me.
The only thing that differs from her May 3 look, to her May 14 look is that today she wasn't carrying her black crocodile Valextra bag, nor was she wearing her sunglasses.
The black leather Balmain jacket, the white Kelly Travel bag, Loewe hat, Christian Louboutin heels, and even her Stella McCartney Ankle zip skinny jeans are the same.
Too much like a uniform for my liking.