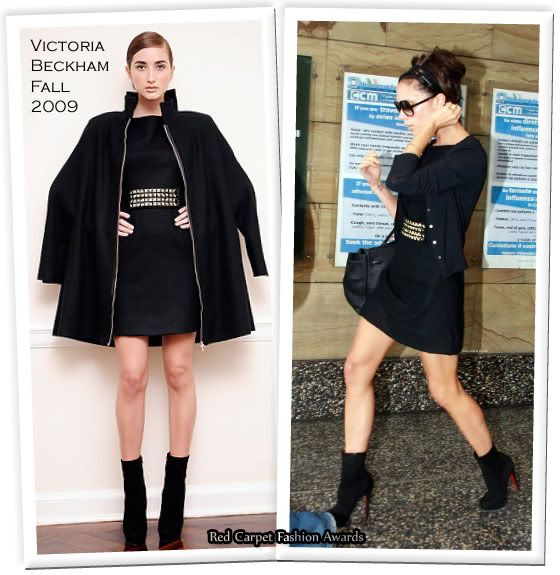 After her appearance at the Costume Institute Gala, and her Emporio Armani campaign poster unveiling in New York, Victoria Beckham headed to Milan to see that gorgeous husband of hers, who she's no doubt missing.

She landed in Linate Airport over the weekend, in head-to-toe black.

Her LBD, and studded belt are from her Fall 2009 collection, which she wore with Christian Louboutin Ariella ankle boots, and her Hermes Birkin bag.

Like many of you have said she looks very sophisticated and classic in black, but I miss the colourful VB.

What I love about this look is her hair. It looks like she's added a few pieces in the back, to give her some volume, as she appears to have grown tired of the pixie cut.

I always preferred her with long hair. I would love to see her return to longer locks.

Source & Source