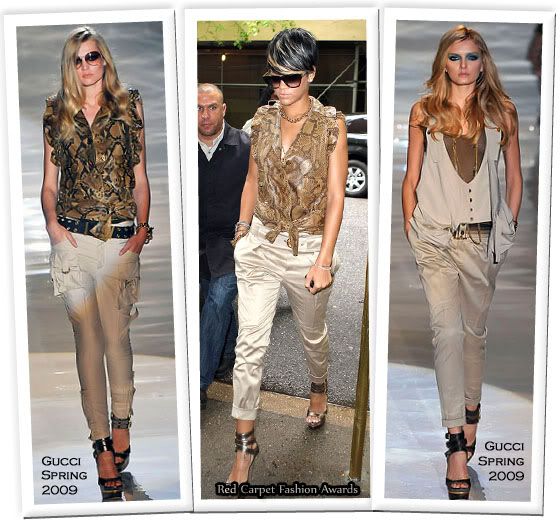 It's taken 5 days, but finally Rihanna has stepped out in a runway look that I really like head-to-toe.

She was wearing 3 pieces from the Gucci Spring 2009 collection.

A snakeskin vest with ruffled shoulders and a tie at the waist, from Look 23. Tapered khaki pants from Look 17, and Gucci Iman ankle strap sandals, which are still on my wish list, and unfortunately not in my closet.

She doesn't look insane, she's not screaming for our attention, and she seems to have calmed down on the heavy make-up, and over accessorizing.

From her daily catwalk on the streets of New York this week, it looks like Rihanna is attempting to stake her claim on the Best Sidewalk Style of 2009.

Source & Source