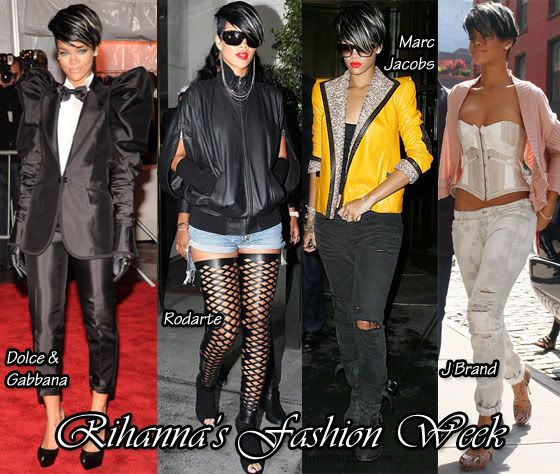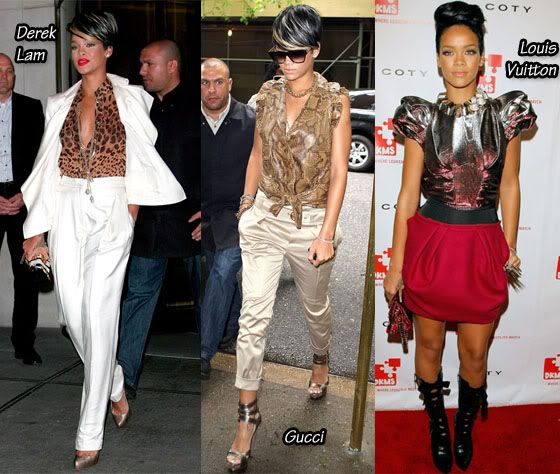 We are not in February nor September, but Rihanna had feeling like it was Fashion Week this week.

She took us to Milan Fashion Week wearing Dolce & Gabbana and Gucci.

New York Fashion Week wearing Rodarte, Derek Lam and Marc Jacobs and finally Paris Fashion Week wearing Louis Vuitton. Unfortunately London got no love from RiRi.

Her last 2 looks I loved, but which were your favourites?