Rihanna used to star power to help patients fighting threatening blood cancers, find bone marrow donor matches through the organization DKMS.

She was all dressed up in a head-to-clutch-to-boots Louis Vuitton Fall 2009 ensemble.

A metallic backless top had puffy shoulders, paired with a plum tulip shaped miniskirt.

She accessorised her look with Louis Vuitton Fall 2009 lace up boots, and a spiky Phillipe and David Blond ring.

I must say I really love this look.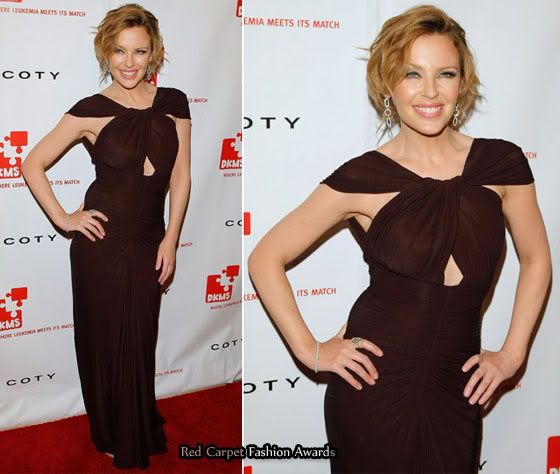 Kylie looked stunning in a body-skimming ruched chocolate jersey gown showing off a very svelte figure.

I love the origami-inspired neckline, and delicate drop earrings. Elegant as always.

Source & Source