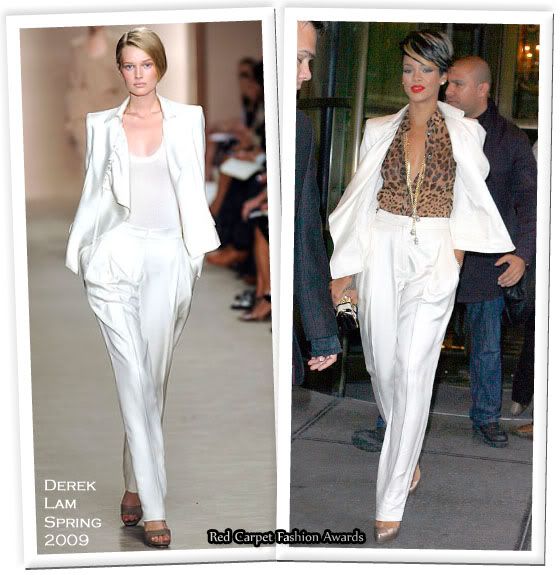 Love her or hate her, Rihanna has surely been interesting to watch this week, as she donned another runway look.

She was spotted leaving her hotel in New York last night, to attend Derek Lam's boutique opening party.

This time she wore an animal print blouse, with a white Derek Lam Spring 2009 crisp white suit, which had tapered pants.

Her look was complete with a pair of bronze Christian Louboutin Rolando platform pumps, a long gold necklace, and a black and white clutch.

This time she's lot less "I am fashion", and lot more chic, but she has to do something with that hair.

Source & Source & Source