How does she do it?

How does Lindsay Lohan, with nothing to promote, still be deemed worthy enough to grace covers of magazines?

Lindsay channeled Marilyn Monroe in a photo shoot in LA for Vogue Spain.

Yes Vogue Spain, it's hard to believe why they would be interested in her.

Is she really what their target audience want? Star Magazine yes, but Vogue Spain?!?!?

I'm still reeling with shock of this information.

Lindsay was styled wearing a curly blonde wig, and a Dolce & Gabbana Fall 2009 puffy dress, which ironically had many images of Marilyn emblazoned on it.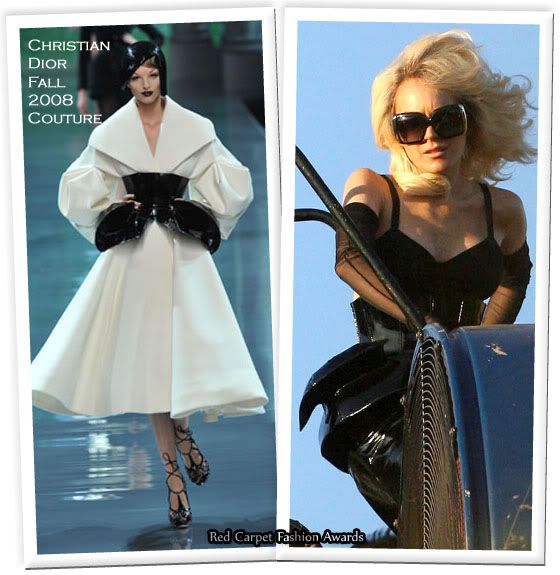 In other shot, Lindsay is wearing a black bra and a black pencil skirt, with a

Christian Dior Fall 2008

patent black belt and dark shades.