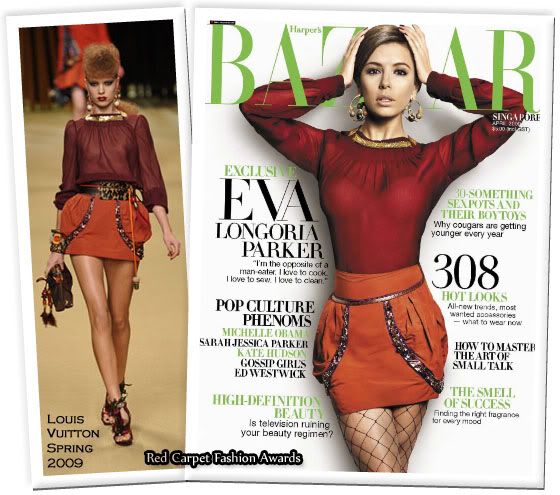 Wow. We're so used to seeing Eva Longoria in very predictable looks and poses for magazine editorials, so it's incredibly refreshing to see her in this

Harper's Bazaar

Singapore April 2009 editorial.

The editorial sees her wearing head-to-toe Louis Vuitton Spring 2009 looks.

The clothes are outstanding, the make-up is not overbearing, the ambiance is mellow, but I'm not to crazy about the colour wig they choose for her 20s bob. I prefer her as a rich brunette.

Here are some extracts from her interview:

On distinguishing herself from her Desperate Housewives character Gabrielle Solis: "I'm a domestic goddess, the complete opposite of Gabrielle. I love to cook, I love to sew, I love the clean."

On her red carpet style: "I love a lot of Latin designers. I feel that they cut for a woman really well. They always use vibrant colours that I love. I'm not a fan of black."

On her must have item: "Yves Saint Laurent platform heels. I have them in every colour."

I'll guess she means those darn Trib Two's.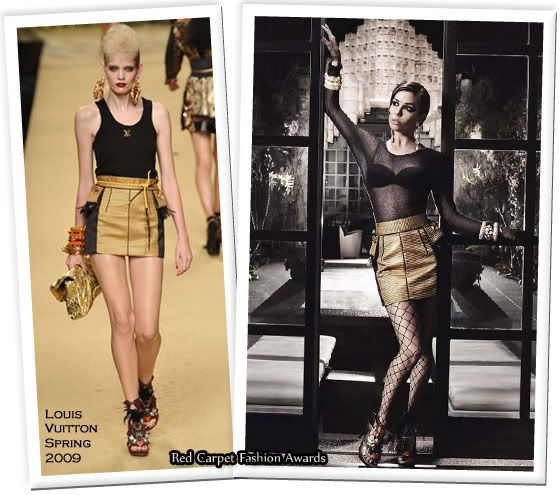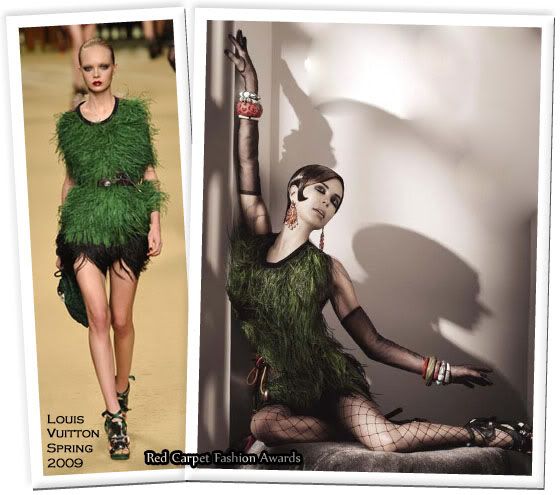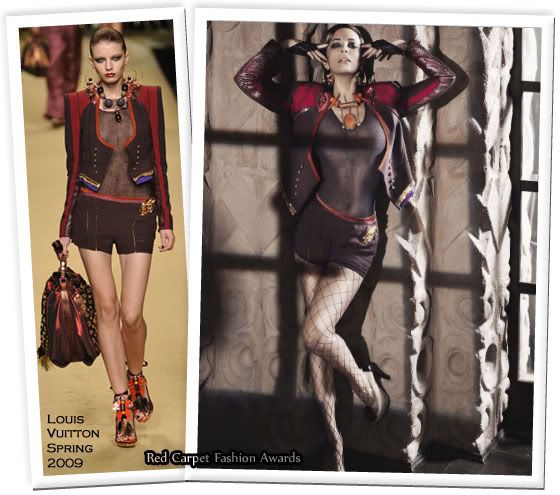 Source & Source & thanks to High Heel Confidential

Photography by Simon Upton.