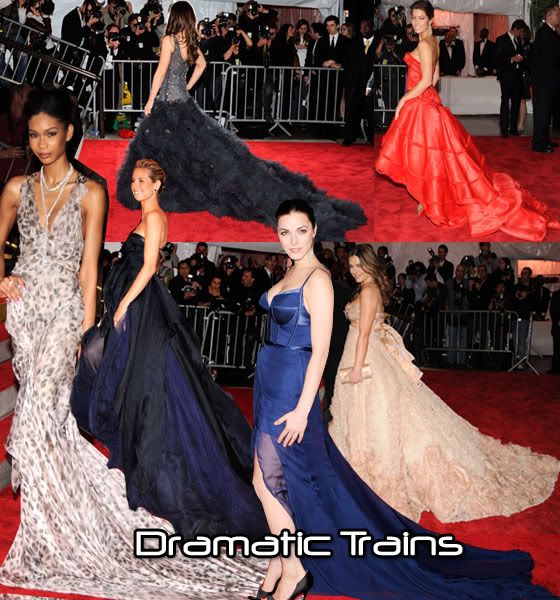 The biggest show stopper of Monday nights

Costume Institute Gala

were the dramatic trains.

Watching them glide down the red carpet so elegantly, is like watching a swan glide over a lake.

The downside for the wearer is that they were no doubt stepped on, possibly torn, and carried, but that stress was masked by these elegant beauties.

Kate Beckinsale's gown is even beautiful in the full-length shot.