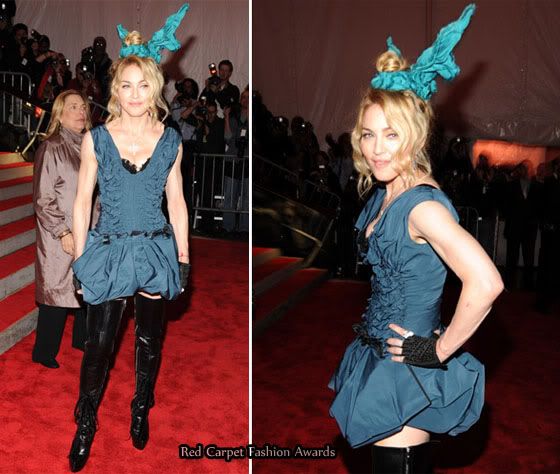 Madonna knows she looks bad in this Louis Vuitton Fall 2009 ensemble, but kudos to her for not seeming to give a damn that she will be on every worst dress list today.
If Marc Jacobs paid me her kind of money to be a campaign girl, I would show up to this event looking this ridiculous, bunny rabbit ears and all.
Actually, thinking about it, I wouldn't.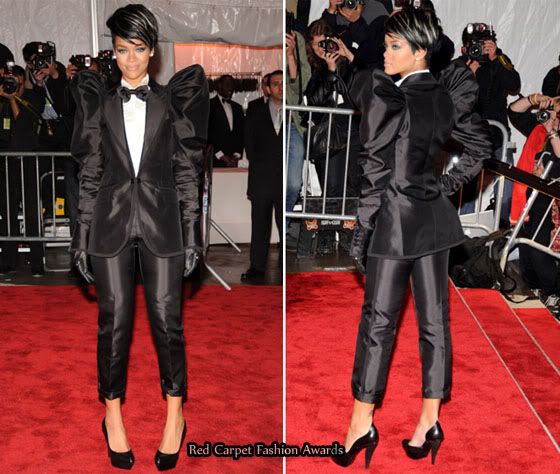 As much as I admire Rihanna for trying something new, this Dolce & Gabbana Fall 2009 cropped pant suit, with voluminous shoulders doesn't work for me.
Maybe I expected too much for her red carpet return.
When did being pregnancy become such a fashion crime?
Too much material has gone into covering Heidi Klum's baby bump with this navy blue J.Mendel dress.
The cat's out of the bag, why not show off the baby bump, in a tasteful way of course.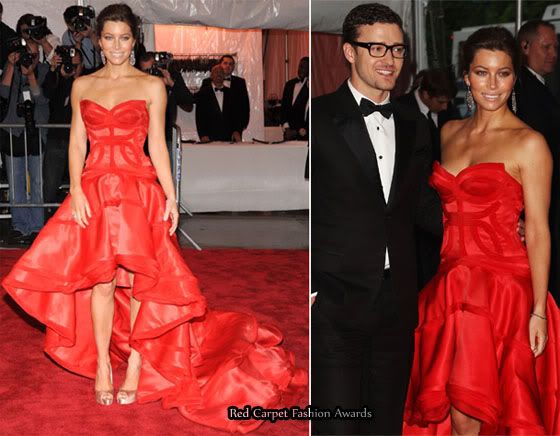 Oh Jessica Biel, I knew you wouldn't let me down. Thank you for not ruining this moment by wearing something half decent, which would force me to say something nice about you.
She totally ruins this Atelier Versace Spring 2009 strapless rise and fall gown, with her cheap spray tan that looks like its started to wash out with the rain, I can't quite decide who looks worst, Jessica or that Clark Kent wannabee on your arm.
Sorry you lose.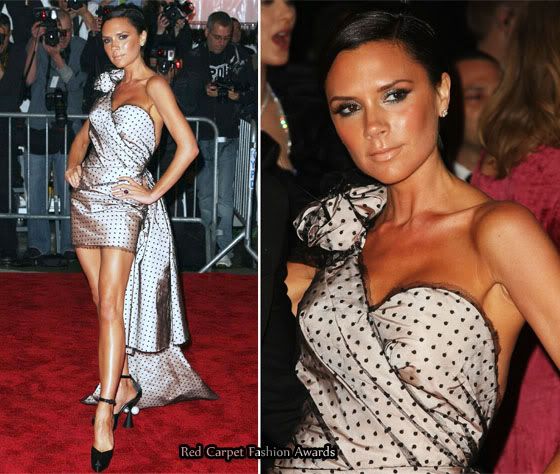 Woooo tan much
It looks like Victoria Beckham and Jessica Biel shared the same booth.
This cute polka dotted custom Marc Jacobs dress, may have worked for me, if it wasn't for the unnecessary train. I've always hated trains on a short skirt.
She just can't get this red carpet thing right.