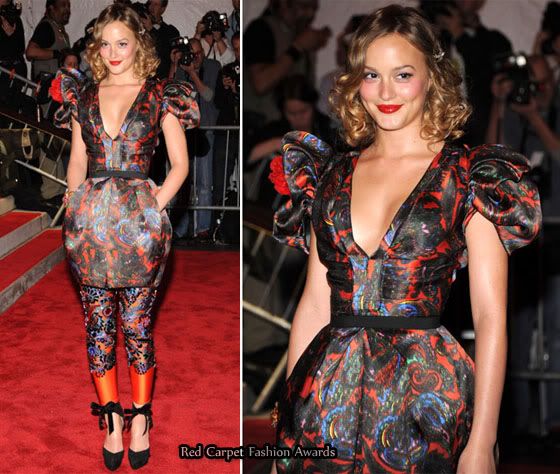 I don't hate Leighton Meester's look as the Louis Vuitton Fall 2009 dress works. It's the leggings that ruin this look.
Her hair is also a bit cutesy, for such an edgy look.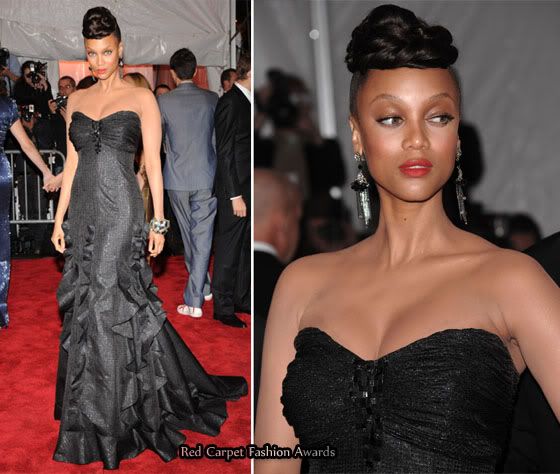 Bad, bad, bad. This is mostly referring to Tyra Banks' her hair and make-up.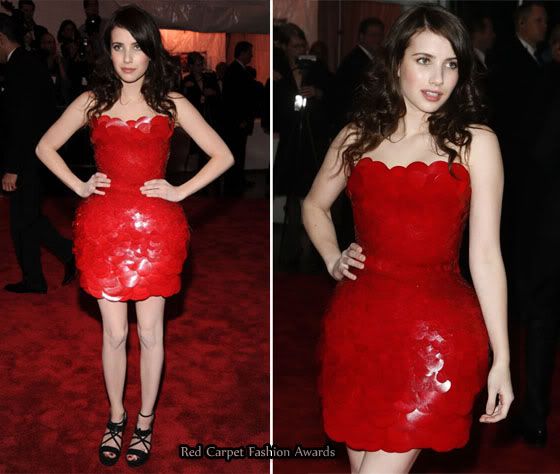 For me the only thing I like about this look is Emma Roberts' red Atelier Versace Spring 2009 paillette covered mini dress.
It wouldn't have hurt Emma Roberts do something different with her hair for once, and this dress deserved better shoes.
Emmy Rossum's Carolina Herrera Fall 2009 gown feels way too old for her.
I love the open back, but the colour, and high neckline disappoints.
This Dolce & Gabbana Fall 2009 dress, is just not Molly Sims. The look feels really forced and unnatural to her usual style, so I'm immediately turned off by it.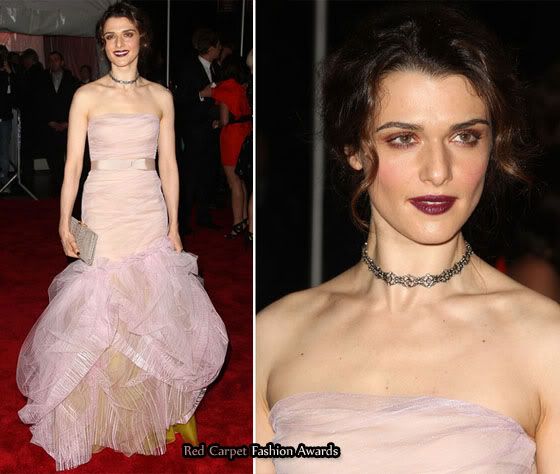 It starts to fall apart with the make-up, which is way too harsh for Rachel Weisz, then it continues to go wrong with the yellow hem of her pink strapless Vera Wang gown.
I'm really disappointed.
As a Versace muse, I would have expected something more daring from Liz Hurley, and less bridal. She is wearing a stunning Elie Saab Spring 2009 gown, but for me, it's not the right style fit. Emmy Rossum should have worn this gown.