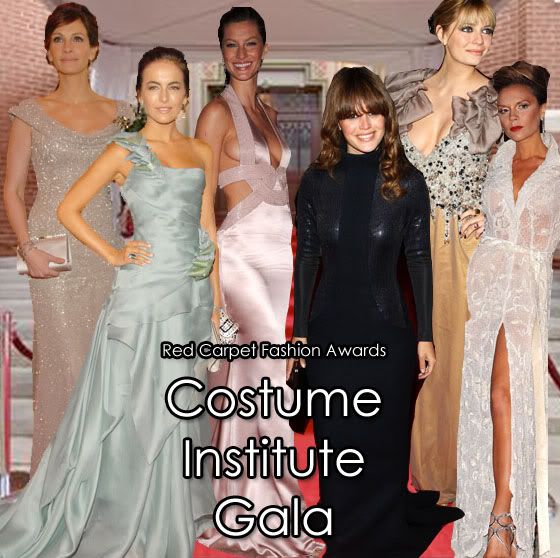 After the most disappointing Oscar red carpet in my memory, I'm looking for jaw-dropping moments from the ladies walking red carpet at the

Costume Institute Gala

tonight.

Last year Gisele Bündchen had me picking my jaw off the floor, and Camille Belle's Armani gown, was so perfect, it was my Best Dressed of the Year.

This years honorary chair is Marc Jacobs. His co-chairs are Kate Moss, Justin Timberlake, and Anna Wintour.

You know what that means. Jessica 'Bland' Biel has already booked her place on my Worst Dressed list. Can you believe she was named Revlon's new brand ambassador?

Some of you may wish to find out later on night who's wearing which designer, but if you are dying to know now, Fashionologie has an up-to-date list.

I will be blogging as the pictures come in, so check back later to see who made the best and worst lists.

If you want to see what we could be in store for tonight, take a look back at last years event.