Rosemount Australian Fashion Week Spring 2009/10 – Camilla & Marc show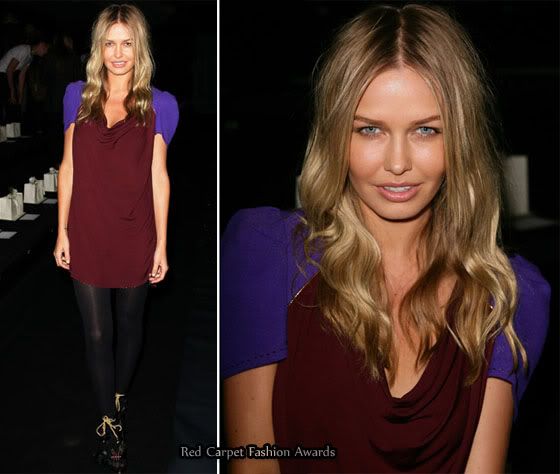 Australian Fashion Week has kicked off, so I hope that means we'll see plenty of Lara Bingle during the week.
The gorgeous model arrived wearing a Louis Vuitton Spring 2009 ultra mini maroon cowl-neck dress, with purple puffy sleeves.
Her look was complete with – what I predict will be she shoes of the year – the Louis Vuitton Spicy heels.
Her dress is incredibly short, so the tights can be forgiven, but it doesn't mean I like them.
"The Philanthropist" Broadway Opening Night, New York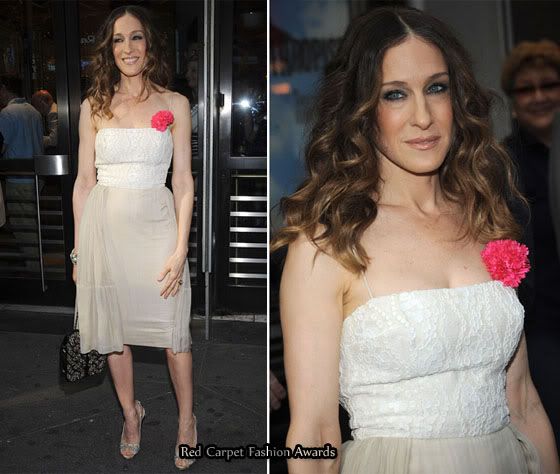 Sarah Jessica Parker ivory dress, with an pink carnation is very cute, but I'm finding it hard to get excited about it.
"The Good Guy" Premiere, Tribeca Film Festival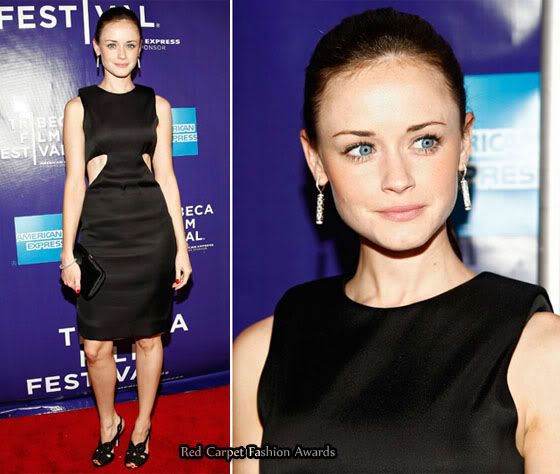 Alexis Bledel is wearing a Cushnie et Ochs spring 2009 black dress, with cut-outs details.
It's a very interesting choice of dress. I'm particularly fascinated by the shoulder pads on the sleeveless dress.
Independent Filmmaker Project, New York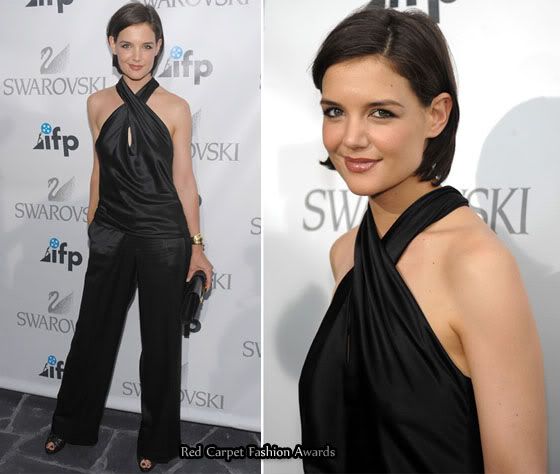 We haven't seen Katie Holmes on the red carpet much recently.
Here she wears a black satin Alexander McQueen halter top, with matching black pants. It's quite classic, and appropriate for her event.
She completes her look with Givenchy lace-up heels, and a Hermes Medor clutch.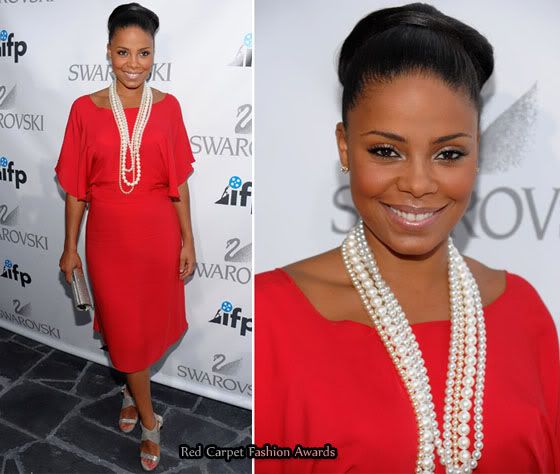 Thankfully Sanaa Lathan was there to add a lot of colour to this event, with her bright red dress.
I'm loving the multiple string of pearls.
Her look is complete with silver accessories.
Hannah Montana: The Movie Berlin Premiere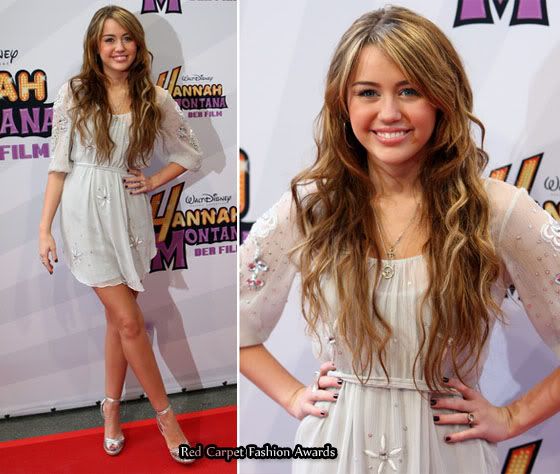 Miley Cyrus had yet another premiere to attend this weekend. This time she wore a dove grey Temperley London dress.
The dress was cute, not too tight, not too short, not too revealing, and age appropriate, so hopefully we can all agree – for once -that this is a great look for Miley.
Out & About, New York
The world has been going crazy about Kim Kardashian new lighter 'do.
I say "please", it's so obvious the girl is wearing a honey coloured weave.
The volume of her hair is a dead giveaway, plus the texture.
As she lapped up the attention from the paparazzi, she was spotted out in New York wearing a black Helmut Lang V-neck twill jumpsuit, with Giuseppe Zanotti gladiator boots.
I don't know about you, but this look scares me. I hope she takes out the weave soon.