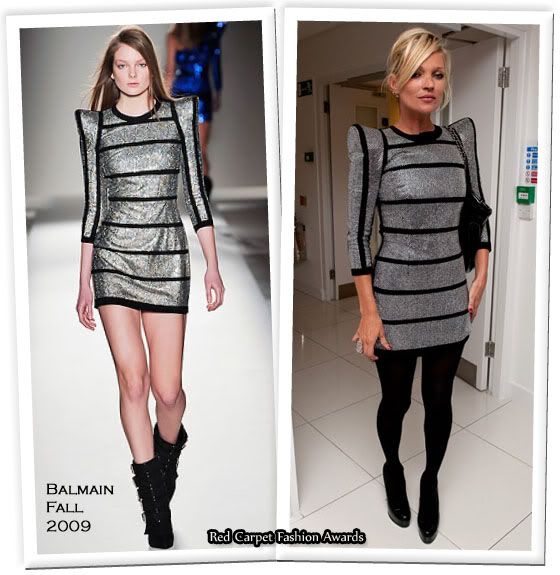 Oh Kate, how do you make rock chic look so effortlessly easy?

You even look better in this Balmain Fall 2009 silver striped dress, than the model on the runway, and she maybe half your age. *sighs*

Of all the people who have worn Balmain this year, Kate Moss is the archetypal Balmain girl. She edgy, she's a bit rock n' roll, plus she has the body and attitude to pull of this futuristic spacey dress, with sculptured shoulders, without looking like a try hard.

Kate Moss arrived at the unveiling of White Light designed by Shaun Leane in London yesterday, looking outstanding. I know a lot of you are O.V.E.R Balmain, but you have to admire how great she looks.

Because my heart is all a flutter, and I want to add Kate to the Best Dressed Of The Week, I'll ignore those worn out Trib Two's on her feet.

Her look was compete with a Loree Rodkin bondage ring.

Source & Source & Source