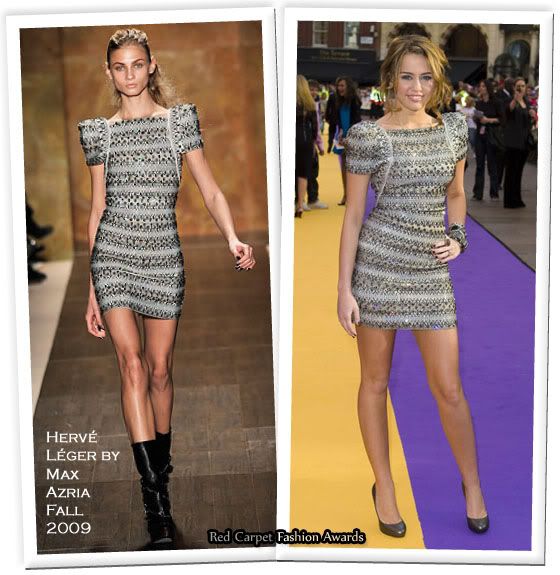 OMG.
My chin hit my keyboard when I saw Miley Cyrus wearing this silver Herve Leger by Max Azria Fall 2009 sparkling embellished mini dress with padded shoulders. She this dress to the premiere of Hannah Montana: The Movie in London tonight.
My head is saying it's not quite age appropriate, but my heart loves it, and unlike the Madrid premiere she picked the right shoes by Sergio Rossi.
This was my favourite dress from that collection, and I'm just happy to see it on the red carpet, even if it's worn by Miley.
This one will go to a vote, as I'm sure many of you want to debate this.

Source & Source