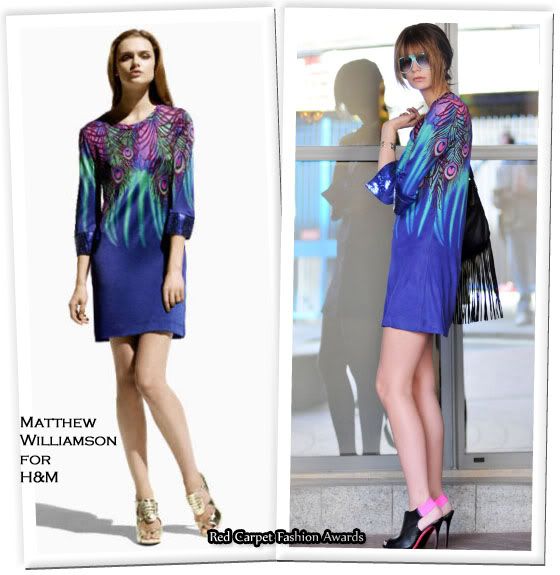 Look what Mischa Barton got from the

Matthew Williamson for H&M

collection.

Mischa attended the Matthew Williamson Pre-Launch Event last night, and it looks like she picked one of the pieces which was on many girls wish lists, the blue 3/4 length sleeved mini dress, with a stand-out peacock print.

Both Katy Perry and Nicky Hilton wore this same dress 2 weeks ago, whilst Mischa was spotted in this dress earlier today, whilst out and about in London.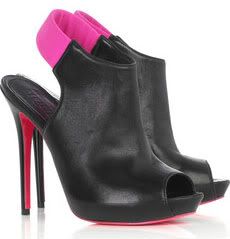 She wore her dress with some pretty funky Alexander McQueen Neon flash shoe boots, a black fringe bag, and turquoise rimmed sunglasses.

It's quite cute how she has accessories her dress with two colours from the peacock print, don't you think?

You can purchase her shoe boots with the pink soles, from the Net-A-Porter US site for $970, or the international site for £445/€530.

Source & Source