Mary-Kate Olsen was -of course- one of the first celebrities to be seen carrying a
Proenza Schouler PS1
bag.
At the 2009 Film Independent Spirit Awards she carried a white Python Proenza Schouler PS1 pouchette. The clutch features a flap front, with a metal fold over closure, and leather straps.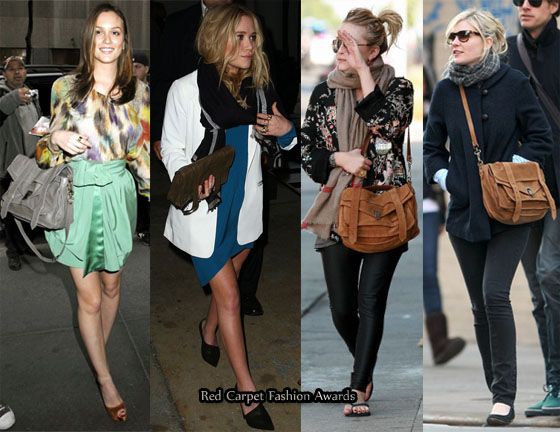 The other bag in this collection is called the PS1 satchel. This has proved to be more popular with celebs for everyday use. It's more of a casual everyday type bag.
It features the same fold over front clip fastening, but it's much larger in size, and has an additional single leather handle across the top.
The bags range in price from £660 for the clutch, to £10,835 for the PS1 Large crocodile satchel.
You can purchase these bags from:
Net-A-Porter US
Net-A-Porter International or
Barneys.com