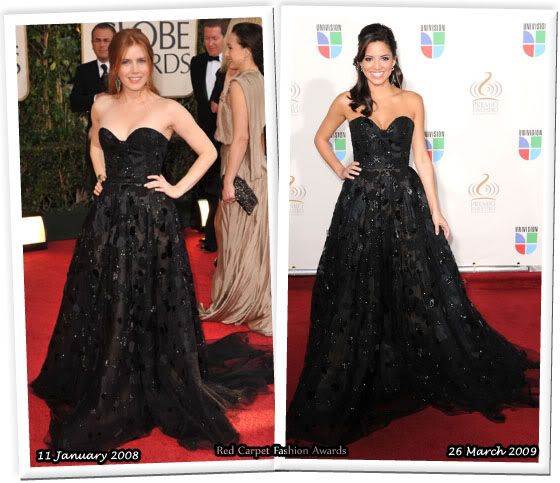 Amy Adams attended the 2009 Golden Globe Awards wearing a black strapless

Oscar De La Renta Spring 2009

fantasy princess gown.

The embroidered tulle gown, with a sweetheart neckline was enchanting, with the floral appliqués. It wasn't my favourite look from her for the Awards season, as I wished her to have taken more risks, but she does look beautiful.

Ilia Calderon, wore the same dress to the Lo Nuestro a La Musica Latina Awards last month.

The Colombian journalist and TV presenter really sparkled in the the dress. I preferred her hair, make-up and overall look, so she wins for me.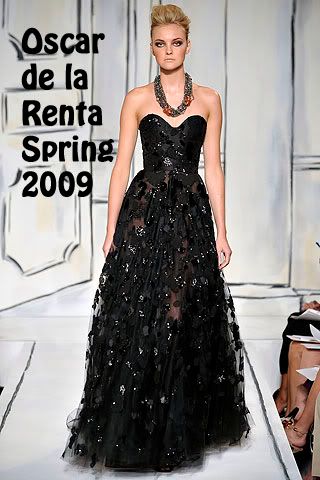 Source & Source & Source